Forget about tech. Shiyue Daotian cooks up hot IPO with premium rice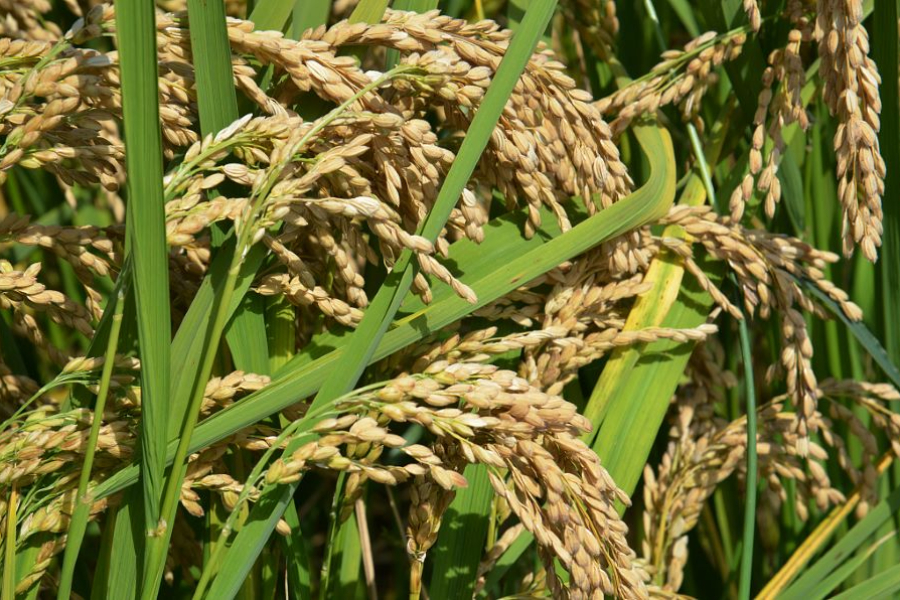 After first filing for an IPO in March, Shiyue Daotian steamed out of the gate with a 60% rise for its newly listed shares in their first week of trading
Key Takeaways:
Shiyue Daotian has sizzled in the week since its trading debut, as investors bet on its position as one of China's top premium rice sellers
The company's pre-IPO backers include such big names as HongShan and Mubadala Capital, owned by Abu Dhabi's sovereign wealth fund
By Edith Terry
Shiyue Daotian Group Co. Ltd.'s (9676.HK) impressive post-IPO gains, including a 23% jump on its trading debut a week ago, is partly a matter of timing. The family-controlled premium rice seller, which raised HK$820.3 million ($105 million) in the listing, has just a 15% free float, making its shares relatively scarce. The IPO also came just as Chinese sovereign wealth fund Huijin Trust increased its holdings in China's four biggest banks, sparking a rally for the broader Hong Kong stock market.
But while the brief Hong Kong stock rally quickly ran out of steam as investors worried about the Chinese economy, Shiyue Daotian's stock continued to sizzle. At the Thursday close this week, the stock was up more than 60% from its IPO price of HK$15.36 in its first week of trading.
As China's largest vendor of rice, whole grains, beans and seeds over e-commerce channels between 2019 and 2022, the company certainly has an appetizing story to tell. Its market share on e-commerce channels based on revenue was 14.2% in 2022, 2.7 times larger than its nearest competitor, according to its IPO prospectus.
Its sales through grocery stores have also expanded quickly, recording 79.5% annual revenue growth between 2020 and 2022, making it the country's fourth largest company in its product category. Among the top five players in China's pantry staple food market, it was the fastest growing company from 2020 to 2022.
Shiyue Daotian has attained its impressive growth partly by keeping a close eye on consumer trends for premium rice, from growing popularity for rice in bottles that show the consumer just how much water to add, to fondness for blackberry rice and low glycemic index rice for diabetics. Such specialty products often sell for big premiums, such as 30 yuan for a bottle containing 600 grams of rice, versus bulk rice that costs just 4 yuan per kilogram.
The company has also kept up with the latest online selling trends with its focus on social e-commerce. By the end of the first quarter of 2023, it had partnerships with over 4,000 key opinion leaders and key opinion consumers, and its online stores and media accounts had some 28 million followers, according to the prospectus.
The company's specialty is Wuchang rice, which has also attracted the likes of e-commerce giant JD.com, which is trying to build a nationwide brand for the product.
Shiyue Daotian made a splash in 2021 when it conducted one of the largest fundings by a Chinese staple foods company in five years by raising 1.45 billion yuan ($198 million) from a group led by HongShan, formerly Sequoia Capital China, and Yunfeng Capital, two names more often associated with tech startups. In February 2023, it raised another 658.6 million yuan from investors including Abu Dhabi's sovereign wealth fund, Mubadala Capital, valuing the company at 14.2 billion yuan.
The company's latest market cap of HK$26 billion ($3.3 billion) is more than 80% higher than that, making Shiyue Daotian a rare case of a company now worth more than its last pre-IPO valuation. Unlike tech firms whose values have plummeted, the company has also promised to pay annual dividends in the years to come.
Investor appetite for food stocks
Another recently listed food company, specialty fruit seller Shenzhen Pagoda (2411.HK), is slightly above its IPO price from January, reflecting a recent investor appetite for such sellers of basic food items, especially premium brands. But Pagoda's price to sales (P/S) ratio of 0.75 pales compared to Shiyue Daotian's 4.4. Shanghai-listed Heilongjiang Agriculture Co. Ltd. (600598.SS), which also sells agricultural staples like rice, corn and oil seeds, has a similar market value to Shiyue Daotian and a slightly higher P/S ratio of 5.
There's certainly no shortage of demand for the rice that is a basic part of the Chinese diet. The total addressable market for Shiyue Daotian's slice of the pantry staple market was 1 trillion yuan, out of a broader Chinese pantry staple market worth 1.9 trillion yuan annually, according to third-party research in the company's prospectus.
Shiyue Daotian is quickly gaining share within its slice of the market, posting revenue that nearly doubled from 2.3 billion yuan in 2020 to 4.5 billion yuan in 2022. In the first three months of this year, its revenue grew by a more modest 19% to 1.08 billion yuan from 910.2 million yuan a year earlier. With three main brands in its stable, Shiyue Daotian, whose name refers to the "October rice fields" seen at harvest time, relies on rice products for nearly 80% of its revenue.
Shiyue Daotian breezed through the pandemic, which was also when it began working with social e-commerce and community group buying platforms that became popular during lockdowns. At the end of the first quarter, over 70% of its sales came from e-commerce platforms or its own online stores. The company is based in the city of Wuchang in Northeast China's Heilongjiang province, which is famous for its local variety of fragrant rice.
So, what's not to like about this company? The most notable thing is probably its losses. A net profit of 13.9 million yuan in 2020 was followed by two years of red ink – 172.8 million yuan in 2021 and 564.8 million yuan in 2022. Though we should also note the company bounced back to profitability in this year's first quarter with an 18.6 million yuan profit.
Another issue is family control, which is common among privately owned listed Chinese companies. Shiyue Daotian's founder, Wang Bing, and his wife, Zhao Wenjun, together with her sister, Zhao Shulan, and nephew Shu Minghe, and Zhao Wenchen, together with earlier backers, hold 84.3% of the company's stock, and all the family members are currently directors.
The high proportion of shares held by family members and early investors required Shiyue Daotian to get a waiver to list in Hong Kong, since the stock exchange usually requires that at least 25% of a company's shares be available for trading. Any such drawbacks clearly haven't put off investors, who probably like Shiyue Daotian for its relatively unique position at the premium end of a product category that's relatively immune from fallout during economic slowdowns.
Have a great investment idea but don't know how to spread the word? We can help! Contact us for more details.
The Bamboo Works offers a wide-ranging mix of coverage on U.S.- and Hong Kong-listed Chinese companies, including some sponsored content. For additional queries, including questions on individual articles, please contact us by clicking here.
To subscribe to Bamboo Works free weekly newsletter, click here