For Better or for Worse, IPO Aspirant Powerwin is Bound to its Ad Partners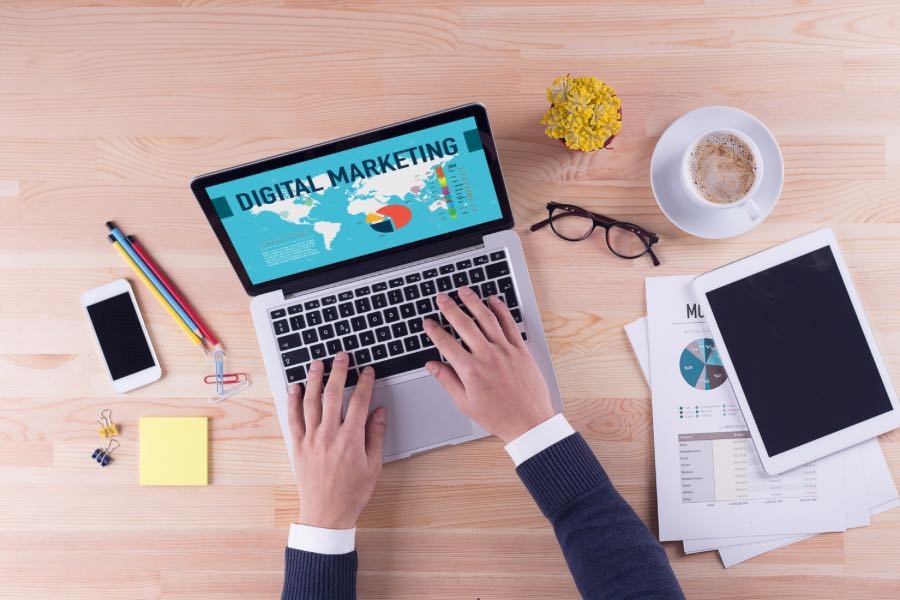 The provider of cross-border online marketing services plans to go public in Hong Kong, but its falling revenue and profit, combined with a worsening cash position, are troubling for investors
Key Takeaways:
Powerwin Tech's business is closely entwined with an important media partner, described as "Media Publisher A" in the prospectus, with more than 99% of its expenses related to the one partnership
But falling advertising prices have dragged down revenue and profit at this principal partner, with negative knock-on effects for Powerwin Tech
By Ken Lo
A company that helps to promote Chinese goods on global media platforms has filed for a Hong Kong IPO, listing leading brands such as Twitter, LinkedIn and YouTube as its publishing partners. But Powerwin Tech Group Ltd, a cross-border marketing specialist, has chosen to leave out one other big name from its filing.
A firm described as 'Media Publisher A" crops up 263 times in the prospectus and is clearly a crucial partner for Powerwin Tech. The media firm, while not named, is referenced in some detail in the IPO document, which says Powerwin Tech's business would suffer if the relationship faltered.
Before revealing the pivotal partner's identity, let us first explore Powerwin Tech's business. The company teams up with premium media publishers to help China-based advertisers promote their business across the world and to seek new opportunities.
The company originally filed in June to list on the Hong Kong Stock Exchange. After its prospectus expired, it filed again on Dec.15, adding earnings data for the first three quarters of the year.
Almost all the company's revenue comes from cross-border digital marketing services, which help China-based clients target a global audience via digital media publishers and platforms. Revenues grew steadily in the past three financial years, rising from $9.53 million in 2019 to $14.32 million last year. But the momentum flagged in the first nine months of this year, when revenues fell 5.5% from the year-earlier period to $9.57 million.
Powerwin Tech offers three types of services: standardized digital marketing, customized digital marketing and software-as-a service (SaaS) for digital marketing. These accounted for 60%, 25% and 15% of total revenue in the first nine months of this year.
The company's profit performance has been stable in the past three years, with between $5.20 million and $5.89 million in annual net profit. But net profit plummeted 39% in the first nine months of this year to $2.72 million, and the company's net profit margin dropped from 40.3% in 2021 to 26.8% for the three quarters of this year. Rising administrative costs were blamed for the decline. During the pandemic the company hired more business and R&D staff, and average wages for its workforce jumped, pushing up personnel costs and weighing on net profit margin.
A lackluster performance in the media distribution business may also have played a part in the downturn. At this point investors need to know the identity of the mysterious "Media Publisher A", given its significance to Powerwin Tech.
The prospectus says that "Media Publisher A", founded in the U.S. in 2004, operates a leading global social media platform. Since 2017, Powerwin Tech has been involved in distributing the global media firm's Chinese advertising business, acting as one of its leading agents. In 2020, 2021 and the first three quarters of the year, the company spent $473 million, $608 million and $336 million on its business with this partner, accounting for more than 99% of its total expenses during those periods.
Powerwin Tech counts some of the biggest names in social media among the 19 distributors it works with, such as TikTok, LinkedIn, YouTube and Snapchat. But why is the name of "Media Publisher A" kept under wraps in the prospectus, while other partners are named? The answer probably lies in the partner's listing status. The unnamed company in question is publicly listed in the U.S. and is therefore subject to strict disclosure rules from the Securities and Exchange Commission (SEC). But the media company's contribution to Powerwin Tech's revenues is too important for it to be omitted completely from the prospectus. Thus, to avoid any SEC hassles while meeting disclosure requirements, the IPO applicant decided to provide financial information related to its partner without revealing the name.
The unnamed partner is, of course, Meta Platforms (META.US), the parent company of Facebook. Powerwin Tech even refers to itself as an official agent for Meta on its website.
Pre-IPO dividends
When identifying risk factors, the company said that its operations and financial performance would suffer badly if it fails to maintain the relationship with the key media partner or if the partner loses its market standing and popularity.
So, did Meta run into any difficulties this year that dragged down Powerwin Tech as well?
A change in Apple Inc.'s (AAPL.US) privacy policies has made it harder for Meta to track user preferences in order to target personalized ads. As a result, Meta's revenue declined for two consecutive quarters and its net profits sank for four months in a row. Its average ad price dropped by 14% in the second quarter and 18% in the third quarter, which inevitably hurt Powerwin Tech as well.
Powerwin Tech's cash position also became more precarious, going from a net inflow of $11.98 million in operating activities in 2020 to a net outflow of $28.14 million last year, with its cash equivalents falling nearly 37% to $15.42 million at the end of last year and declining further to $13.59 million by the end of September.
The fall was partly driven by hefty dividend payouts late last year and in January this year amounting to $13.80 million, more than 80% of the $16.87 million it earned in the past three years. Those dividends went to founder Li Xiang and his wife Yu Lu, who fully own the company.
To estimate the company's IPO valuation, two firms with similar business portfolios can be used as a reference: Guru Online (8121.HK) and Joy Spreader Group (6988.HK). Their price-to-earnings (P/E) ratios are 11 times and 19 times, averaging 15 times. If Powerwin Tech's nine-month profit is carried through to the full year, the estimated annual $3.63 million profit would produce a market valuation of HK$420 million ($54 million).
To subscribe to Bamboo Works weekly free newsletter, click here