Fenbi scores earnings success from civil service exam boom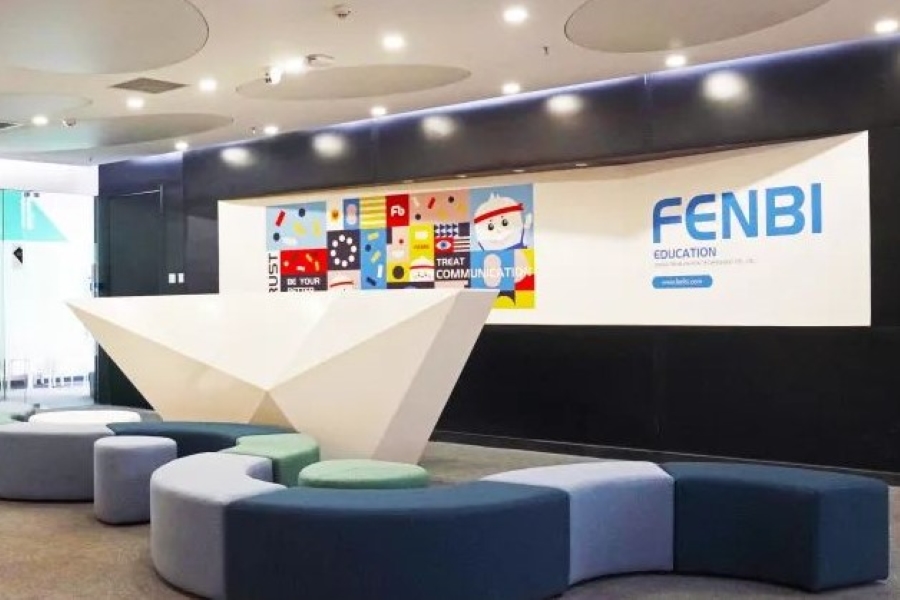 The supplier of vocational training and exam tutoring has strengthened its market presence with an average of 9.2 million monthly active users in the first half of the year
Key Takeaways:
Fenbi performed well across its three major businesses in the first half, with gross margin on classroom-based tutoring jumping 10 percentage points to 46.3%
Going forward, the company plans to invest in upgrading its AI technology
By Molly Wen
China's weakening economy has pushed youth unemployment rates to record levels, but the dark cloud came with a silver lining for one business sector: vocational training.
Customers are flocking to adult education providers such as Fenbi Ltd. (2469.HK), looking for help to pass the rigorous civil service exam that is seen as a ticket to a stable government job.
Already fierce, competition for civil service positions has intensified in the economic slowdown since the Covid pandemic. With around one in five people aged 16 to 24 unemployed, more job seekers are pursuing career ambitions in the public sector, as applications for the civil service exam jumped 22% this year to more than 2.5 million.
The benefits to Fenbi's bottom line were clear in the company's half-year earnings report released late last month. The training provider swung into profit in its first set of earnings since listing on the Hong Kong stock market early this year, logging operating income of 1.68 billion yuan ($230 million) for the six months, a rise of nearly 16% from the same period a year earlier.
The company turned in a net profit of 81.48 million yuan compared with a loss in the first half of last year, while its adjusted net profit tripled to 288 million yuan.
Fenbi's share price seesawed as investors weighed up the profit performance and the outlook. The stock fell more than 3% on the day of the results, but over six trading days it climbed 5.9%. Guosheng Securities, Cinda Securities and other small investment banks gave the adult education provider a "buy" rating. CICC Securities said the results were in line with expectations, but the pace of growth could slow in the second half as the timing of this year's civil service exams would concentrate the benefits in the first half.
Fenbi specializes in online tutoring for people pursuing careers in the civil service, government-sponsored institutions, educational institutions and several other professions and industries. Its business is divided into three main strands: online tutoring, classroom-based training, and learning products and toolkits.
All three segments grew in the first half of the year, led by a rapid rise in face-to-face learning.
The core business of online tutoring brought in revenue of 730 million yuan, 2% more than in the corresponding period last year, while gross margin on this part of the business reached 61%. At the end of June this year, registered users of Fenbi's online platform totaled 56.2 million. The company said paid visits to its higher priced premium online courses had continued to increase, becoming the main growth engine for its web-based training business.
Classroom-based tutoring also bounced back from the Covid epidemic, as revenues rose just over 32% to 693 million yuan in the first half. The revenue share for classroom instruction, at just over 41%, was not far behind the 43% for online education. With more efficient use of staffing and teaching networks, the gross margin of offline tutoring rose 10 percentage points to 46.3%. In addition, sales of learning products and toolkits rose 23% to 259 million yuan.
Fenbi, which means "chalk" in Chinese, has trimmed its full-time teaching staff by nearly 15% to 3,563, while the number of its other employees rose sharply to 3,672, exceeding the size of its full-time teaching faculty, which may be related to enhanced marketing efforts. The company's marketing expenses rose around 20% to 304 million yuan compared with the first half of 2022.
In recent years Fenbi has been actively moving from online instruction to face-to-face tutoring using a model known as OMO (online-merge-offline), while applying different course content to the two channels to avoid internal competition. It also set up centers across China to convert the large user base from its online platform into students of the more expensive classroom-based programs.
The average number of monthly active users rose to a multi-year high of 9.2 million in the first half, a year-on-year increase of 23%, the company said. CICC believes that Fenbi, capitalizing on its rising profile, should be able to drive revenue growth by accelerating the twin-track approach and delivering differentiated offline offerings in the future.
Ramping up AI
Fenbi is also taking advantage of the recent leap forward in AI-generated content by applying smart technology to tasks such as marking. The company's self-developed intelligent correction system takes less than half a second to process and grade candidates' work using model answers, saving time and money as the same task takes teachers up to 10 minutes to carry out. In 2022 alone, the automated system served over 2.2 million people and marked 64.67 million questions.
R&D expenses jumped nearly 68% in the first half to 143 million yuan, mainly from increased payments to content and technology developers. The company said it wanted to capitalize on the potential of big data and artificial intelligence by spending nearly HK$30 million on tech projects in the 2023/24 fiscal year. The money will go towards upgrading data analysis and AI technology, developing virtual reality and augmented reality, and coming up with an online interview system.
Despite the positive figures, as a training business Fenbi remains exposed to structural factors in the market for civil service jobs, such as exam scheduling and the scale of public recruitment. This year the interval between the national civil service exam and the province-level tests was far shorter than in previous years, narrowing the window of profit opportunity for Fenbi.
Competition is also a growing challenge. After China cracked down on after-school tutoring for children, many institutions shifted into vocational education, and the surge in applicants for civil service exams is attracting more rival businesses into the lucrative arena.
Fenbi went public on the Hong Kong stock market in January this year with an issue price of HK$9.9 and rose 12.1% on its debut day. But as the Hong Kong stock market has faltered, Fenbi shares have fallen by more than half from their IPO price. Currently, the company's price-to-sales (P/S) ratio is about 3.3 times, lower than the 7.7 times for the industry leader Offcn Education Technology (002607.SZ). Although the market leader has a superior share of the business, its revenues and net profits are falling, leaving Fenbi with room for a valuation rebound in the future.
Have a great investment idea but don't know how to spread the word? We can help! Contact us for more details.
The Bamboo Works offers a wide-ranging mix of coverage on U.S.- and Hong Kong-listed Chinese companies, including some sponsored content. For additional queries, including questions on individual articles, please contact us by clicking here.
To subscribe to Bamboo Works free weekly newsletter, click here