FAST NEWS: U.S. investor discloses Trip.com stake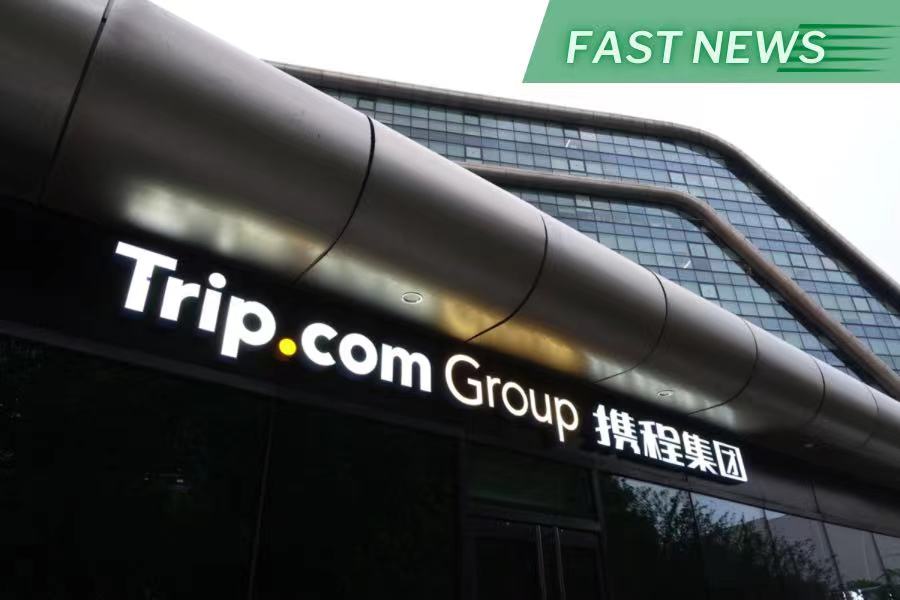 The latest: The Capital Group, a U.S. asset manager, disclosed it purchase 1.935 million American Depository Shares (ADSs) of Trip.com Group Ltd. (9961.HK; TCOM.US) for $66.29 million, raising its stake in China's leading online travel agent from 4.92% to 5.22%, according to a new Hong Kong Stock Exchange filing.
Looking up: The Capital Group's build-up of its stake came shortly before Trip.com's announcement of its latest quarterly results, indicating the U.S. investor was confident of a positive report and the company's longer-term prospects.
Take Note: Capital Group's shareholding in Trip.com now exceeds the 5% threshold that requires disclosures of any changes in its holdings, meaning it will need to publicly disclose any future increases or decreases in the shareholding.
Digging Deeper: Like many travel- and tourism-related companies, Trip.com suffered big revenue hits at the height of the pandemic and recorded losses in 2020 and 2021. But its business is now rebounding with the reopening of most countries and the lifting of pandemic-related restrictions in China last December. Analysts expect its revenue to jump nearly 50% this year to 4.3 billion yuan ($604 million), with its profit seen soaring nearly 10 times to $1.06 per American depositary share (ADS). But those figures are still below the company's 5.2 billion yuan in revenue and $1.66 in earnings per ADS in 2019, the last year before the pandemic.
Market Reaction: Trip.com's New York-listed ADSs rose 5.4% to $36.15 on Thursday. Its Hong Kong shares opened 1.8% higher on Friday, but then trended downward and closed 0.5% lower at HK$281 by the midday break. It now trades near the upper end of its 52-week range.
Translation by Jony Ho
To subscribe to Bamboo Works free weekly newsletter, click here