FAST NEWS: Topsports revenue, profit drop on weak consumer sentiment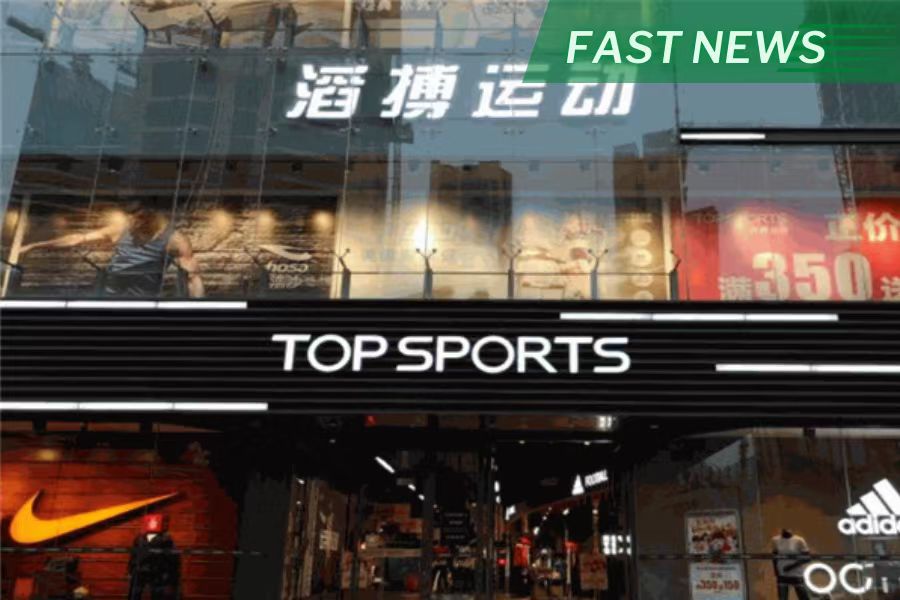 The latest: Topsports International Holdings Ltd. (6110.HK), a major distributor for Nike and Adidas in China, reported on Tuesday that revenue for its financial year through February fell 15% to 27 billion yuan ($3.8 billion), while its net profit dropped 25% to 1.83 billion yuan.
Looking up: Topsports continued its strategy of replacing numerous smaller-format stores with a smaller number of large-format ones. During the period, its directly operated stores decreased by 14.7% to 6,565 and its gross selling area decreased by 6.8%. But its average selling area per single store increased by 9.2%.
Take Note: The company blamed the annual revenue decline on disruptions created by China's strict Covid controls last year, resulting in weaker consumer sentiment and lower traffic to its stores.
Digging Deeper: As the Chinese distributor for Nike (NKE.US) and Adidas (ADS.DE), Topsports has faced headwinds on two major fronts over the past two years. In 2021, it took a hit after some international brands stopped using cotton from China's Xinjiang region over controversial labor practices, leading some Chinese consumers to boycott foreign apparel brands in favor of their domestic rivals like Li Ning (2331.HK) and Anta (2020.HK). Last year, the company also suffered due to frequent lockdowns and other strict control measures in response to China's Covid outbreaks, which forced the closure of and reduced traffic at its brick-and-mortar store network.
Market Reaction: Topsports shares dropped on Wednesday, closing down 6.5% at HK$6.45 by the midday break. The stock now trades in the middle of its 52-week range.
Translation by Jony HoTo subscribe to Bamboo Works free weekly newsletter, click here