FAST NEWS: New Horizon Health Says Revenue Tripled in 2022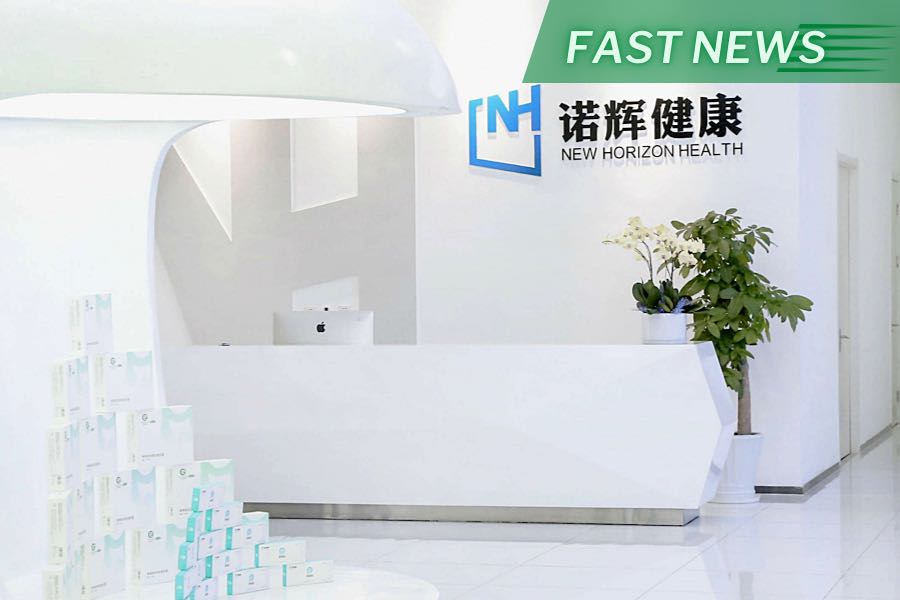 The latest: Cancer-screening device maker New Horizon Health Ltd. (6606.HK) said on Thursday it expects to report its revenue rose to between 750 million yuan ($110 million) to 783 million yuan last year, up 253% to 268% from 2021, mainly due to contributions from its ColoClear, as well as its new UU Tube product.
Looking up: The company's gross margin surged about 11.8 percentage points to around 84.5% last year thanks to significant increases in gross margins for ColoClear and Pupu Tube and strong margins for the newer UU Tube.
Take Note: The company expects to report a cash balance of approximately 1.57 billion yuan at the end of last year, down approximately 17% from 1.89 billion yuan at the end of 2021.
Digging Deeper: In addition to its older ColoClear and Pupu Tube products, New Horizon Health benefited from a new revenue engine last year after its stomach cancer screening UU Tube product, which detects Helicobacter pylori (Hp) bacteria, was approved by China's drug regulator last January. The company says UU Tube is the first such self-screening medical product of its kind approved in China. It also has strong repeat purchase potential due to its ease of use and high recurrence rates of Hp bacteria. As a result, the product contributed revenue of 206 million yuan last year, accounting for nearly 27% of the company's total.
Market Reaction: New Horizon Health's stock jumped on Friday to close up 11.5% at HK$29.55 by the midday break. The stock now trades at the upper end of its 52-week range.
Translation by Jony Ho
To subscribe to Bamboo Works free weekly newsletter, click here