FAST NEWS: Nayuki Acquires Stake in Tea-Maker Peer Lelecha for $75 Million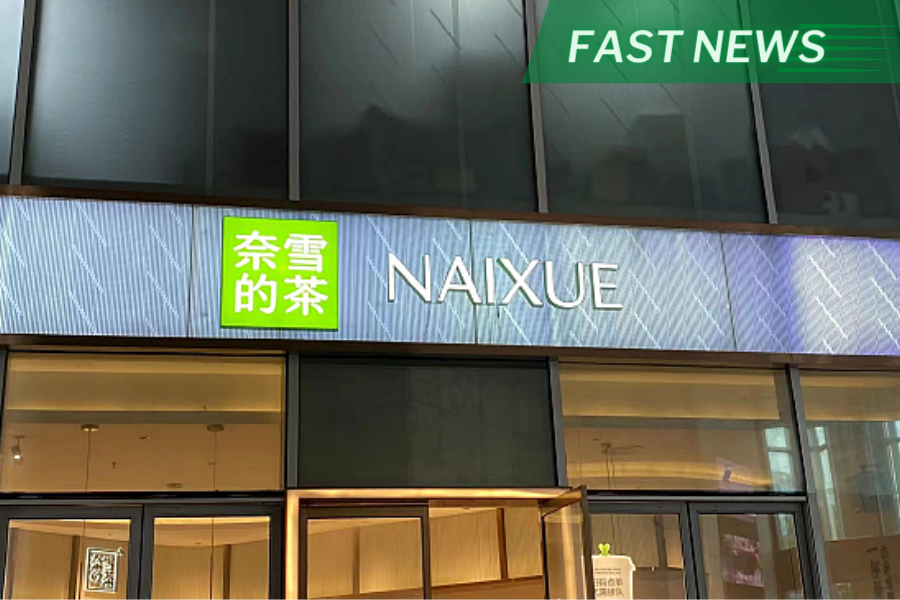 The latest: Premium tea chain operator Nayuki Holdings Ltd. (2150.HK) said on Monday it agreed to acquire 43.64% of rival Lelecha for 525 million yuan ($75 million). Following the purchase, Lelecha will become a Nayuki associate and continue to operate independently.
Looking up: Nayuki said can use its strengths in store expansion, supply chain, digitalization and automation, and internal management to help Lelecha achieve further growth.
Take Note: The purchase price gives Lelecha a price-to-book (P/B) ratio of 6.6 times, based on its net asset value of about 182 million yuan last year. That's much higher than Nayuki's own P/B ratio of about 2 times, showing Nayuki may be paying a steep premium for the stake.
Digging Deeper: Like other Chinese food and beverage operators, Nayuki has taken a hit from the Covid-19 outbreak and resulting government control measures over the past two years. Partly in response to that, and also to lower costs, the company changed its business strategy last year to move away from its larger Nayuki teahouses, which typically have higher rents and labor costs, to focus on its smaller-format PRO teahouses, which have automated tea-making machines and pre-baked products. Lelecha is another major company in China's crowded premium tea industry, especially in Eastern China, leading Nayuki's board to believe the alliance will improve its own competitiveness and reduce its own costs for store expansion and operation.
Market Reaction: Nayuki initially jumped 18% on Tuesday, but later gave some of that back to close up 10.6% at HK$7.96 by the midday break. It now trades at the upper end of its 52-week range.
Translation by Jony Ho
To subscribe to Bamboo Works free weekly newsletter, click here