FAST NEWS: Kanzhun's Revenue Falls as Paid Enterprise Customers Leave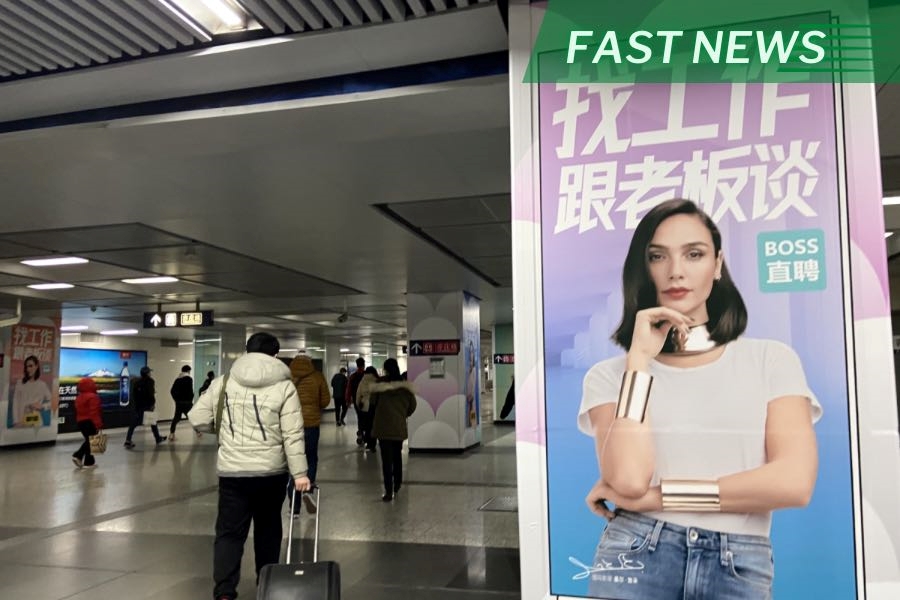 The Latest: Online recruitment platform Kanzhun Ltd. (BZ.US) said on Tuesday its revenue fell 2.7% year-on-year in the third quarter to 1.18 billion yuan ($377 million), marking its second straight quarterly revenue decline. Its net income for the quarter dropped 26% to 211.7 million yuan.
Looking Up: Kanzhun said its average monthly active users rose 12.5% year-on-year in the third quarter to 32.4 million.
Take Note: The company's paid enterprise customers, which tend to be higher spending and more lucrative than individual buyers, fell 7.5% to 3.7 million during the 12 months through September compared with the same period a year earlier.
Digging Deeper: Kanzhun is best known for its Boss Zhipin service, which is considered one of China's top recruitment platforms. It listed in New York last June, but quickly got caught up in controversy when China's cyber regulator said the company failed to undergo a required data security review before the IPO. It was forced to stop registering new users until the review was complete. The review wrapped up earlier this year, and in June the company was allowed to resume new user registrations. As an employment specialist, Kanzhun is currently taking a hit as layoffs grow in China's slowing economy.    
Market Reaction: Kanzhun's shares rose 9.2% on Tuesday in New York after the results were released. The stock initially doubled after its IPO last June, but its latest close of $16.47 is down 13% from the IPO price of $19.
Reporting by Doug Young
To subscribe to Bamboo Works weekly free newsletter, click here