FAST NEWS: JD Logistics swings to adjusted profit on strong revenue growth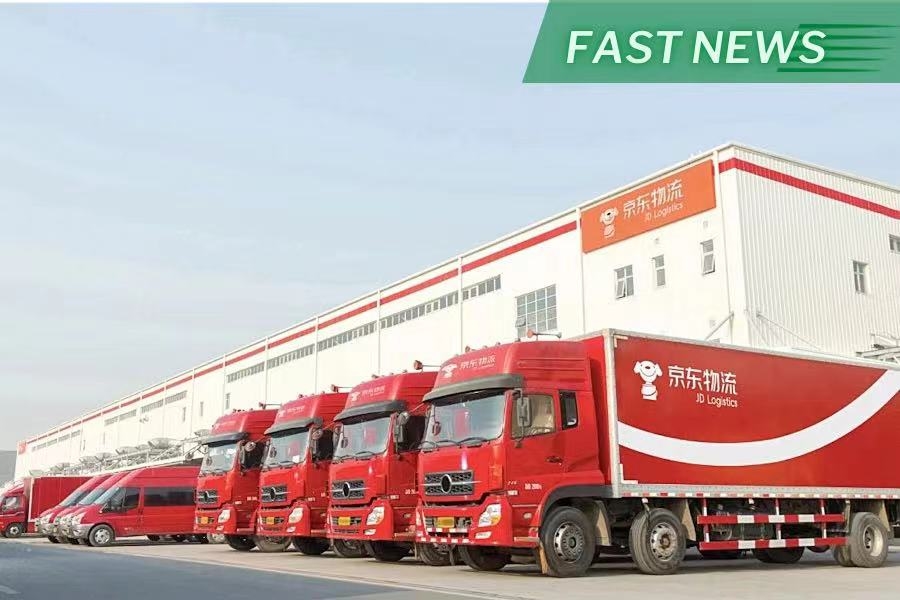 The latest: Logistics services provider JD Logistics Inc. (2618.HK) announced on Thursday its revenue rose 31.2% to 137.4 billion yuan ($19.7 billion) last year, as its net loss narrowed 93% to 1.09 billion yuan. It recorded a non-IFRS adjusted profit of 866 million yuan for the year, reversing a 1.23 billion yuan loss on the same basis in 2021.
Looking up: JD Logistics' revenue jumped 41% to 43 billion yuan in the fourth quarter alone, accounting for more than 31% of the year's total. Its adjusted profit for the period reached 1 billion yuan, as it reported a profit on that basis compared with a year-ago loss. This shows the group didn't suffer as much as many others from China's strict Covid controls during the year.
Take Note: The company's operating costs jumped 41.4% to 39.2 billion yuan in the fourth quarter, mainly due to a 30% increase in employee benefit expenses and a 48.3% spike in outsourcing costs charged by third-party carriers, transportation companies and other service providers.
Digging Deeper: Founded in 2007, JD Logistics is a logistics service provider owned by Chinese e-commerce giant JD.com Inc. (JD.US; 9618.HK). It raised HK$24.1 billion ($3.1 billion) in its 2018 IPO. The company's businesses include warehouse management, transportation, express delivery and providing logistics technology solutions. It operated more than 1,500 warehouses with a total storage area of more than 30 million square meters at the end of last year. The pandemic has had a serious impact on global logistics companies in general, but JD Logistics has fared relatively well by banking on its own directly-managed logistics network.
Market Reaction: JD Logistics' shares plunged on Friday, closing down 9.1% at HK$12.72. The stock now trades at the lower end of its 52-week range.
Translation by Jony Ho
To subscribe to Bamboo Works free weekly newsletter, click here