FAST NEWS: Hongjiu Fruit's profit surges despite Covid disruptions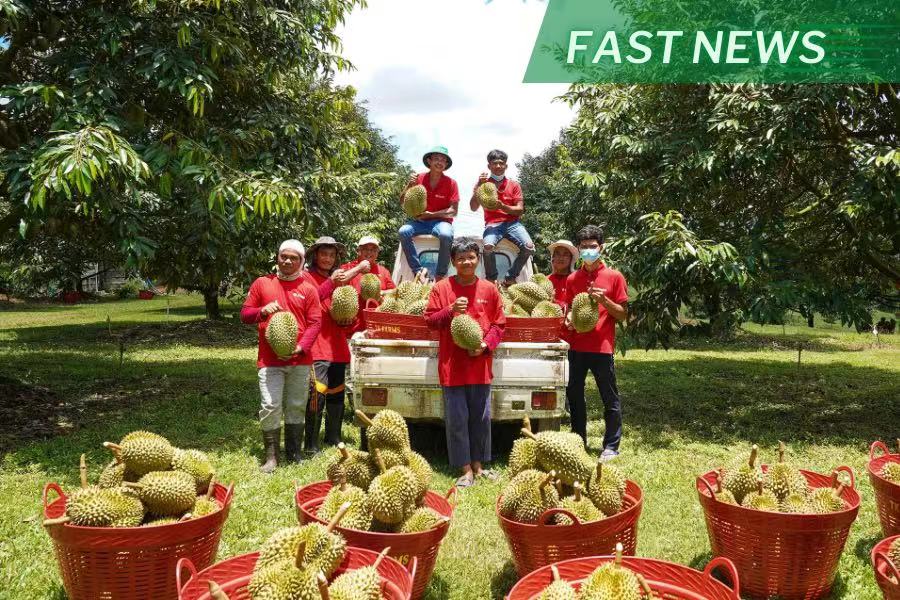 The latest: Fruit distributor Chongqing Hongjiu Fruit Co. Ltd. (6689.HK) announced Monday its revenue rose 46.7% to 15.08 billion yuan ($2.19 billion) last year, with its non-GAAP net profit up 33.5% to 1.45 billion yuan.
Looking up: The company's rapid revenue growth came on expansion of its sales network into major cities include Harbin, Nanjing and Zhengzhou, and its end-to-end supply chain ensured a continuous and stable supply of fruit during frequent Covid lockdowns and other control measures.
Take Note: The company's core fruit products with higher gross margins accounted for 44.8% of its revenue last year, down from 57.5% in 2021, mainly due to a decline in imports as a result of disruptions in the international logistics and customs clearance process during the pandemic.
Digging Deeper: Established in October 2002, Hongjiu is one of the top three fruit sellers in China, focused on high value fruit products. The company's revenue has grown steadily in the past three years despite frequent Covid-related disruptions. But due to the poor conditions in financial markets last year, the company only raised about HK$500 million ($6.4 million) in its 2022 IPO, far below the market's rumored fundraising target of HK$2.35 billion. Still, the offering made Hongjiu the first Chinese fruit distributor to launch on the Hong Kong exchange.
Market Reaction: After opening 4.9% higher, Hongjiu shares fell back on Tuesday morning and were down 0.7% at HK$30.3 by the midday break, 24.3% lower than its IPO price of HK$40.
Translation by Jony Ho
To subscribe to Bamboo Works free weekly newsletter, click here