FAST NEWS: Hello Group's profit surges, but revenue and paying users fall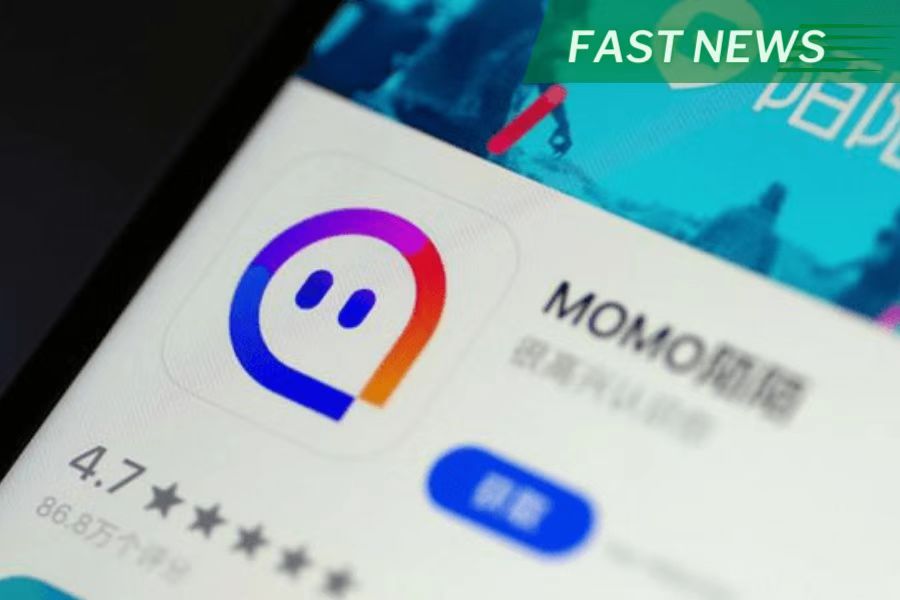 The latest: Dating app operator Hello Group Inc. (MOMO.US) reported on Thursday its revenue dropped 12.6% to 3.21 billion yuan ($466 million) in last year's fourth quarter, the 12th consecutive quarter of year-over-year declines. However, its non-GAAP quarterly profit surged 73.7% to 488 million yuan, marking the 32nd consecutive profitable quarter on that basis.
Looking up: Excluding non-operating expenses such as goodwill and impairment losses on intangible assets, the company's total costs and expenses decreased by 17.4% to 2.65 billion yuan in the fourth quarter, mainly due to lower sales and marketing expenses and revenue sharing from broadcasters.
Take Note: Monthly active users (MAU) for the company's two major apps, Momo and Tantan, decreased by 17.1% and 31.9% by the end of the year, respectively, compared to a year ago. Their total paying users also decreased by 12.4% and 32% to 7.8 million and 1.7 million, respectively, in the fourth quarter.
Digging Deeper: Founded in 2011 and listed on the Nasdaq in December 2014, Hello Group, formerly known as Momo Inc., has several mobile apps, including Momo and Tantan, and is often referred to as the "Tinder of China." When Hello Group acquired Tantan in 2018, the latter was seen as a rising star due to the popularity of its two mobile social apps. However, Tantan's performance has declined significantly in recent years, and it has failed to make profits for several years in a row, recording a loss of 334 million yuan last year. That has led some analysts to predict that Hello Group may sell the struggling business in the near future.
Market Reaction: Shares of Hello Group fell 8.2% to $7.71 on Thursday in New York. The stock now trades in the middle of its 52-week range.
Translation by Jony Ho
To subscribe to Bamboo Works free weekly newsletter, click here