FAST NEWS: GCL Technology to Build New Polysilicon Plant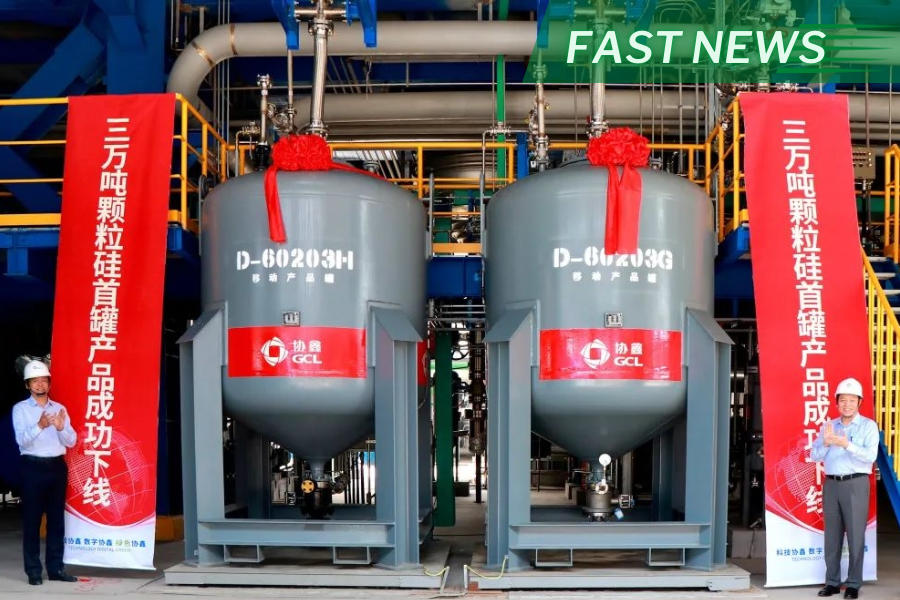 The latest: Polysilicon products maker GCL Technology Holdings Ltd. (3800.HK), formerly known as GCL Poly, said Monday that its board approved construction of a new plant and accompanying power supply to produce granular silicon with annual production capacity of 100,000 tons, and high-purity nano-silicon with production capacity of 150,000 tons in the city of Wuhai in the Inner Mongolia region.
Looking up: Upon completion of the project, the company's annual capacity for granular silicon and high-purity nano-silicon will increase to 500,000 tons and 300,000 tons respectively, which will help boost future revenue as demand grows for solar panels.
Take Note: The announcement did not disclose the investment required for the project. But the company's 5.65 billion yuan ($788 million) in cash at the end of June should be sufficient to cover related expenses.
Digging Deeper: After becoming embroiled in a debt crisis in 2020, GCL Technology had a disagreement with its auditors last year and was unable to submit its 2020 annual report on time. As a result, its shares were suspended from trading for seven months. The dispute was finally resolved last October, and its shares surged 82% in a single day when it resumed trading in November. It turned a loss into profit of 5.08 billion yuan last year as polysilicon prices surged, boosting its revenues and profits. As many polysilicon manufacturers are now producing at maximum capacity, GCL Technology and many of its peers are investing in new capacity to take advantage of booming demand for solar panels.
Market Reaction: GCL Technology shares rose 2.8% in early trading on Tuesday, but later narrowed those gains to close up 1.2% at HK$2.51 at the midday break. The stock now trades at the lower end of its 52-week range.
Translation by Jony Ho
To subscribe to Bamboo Works free weekly newsletter, click here