FAST NEWS: Dada's Revenue Soars, But High Costs Lead to More Losses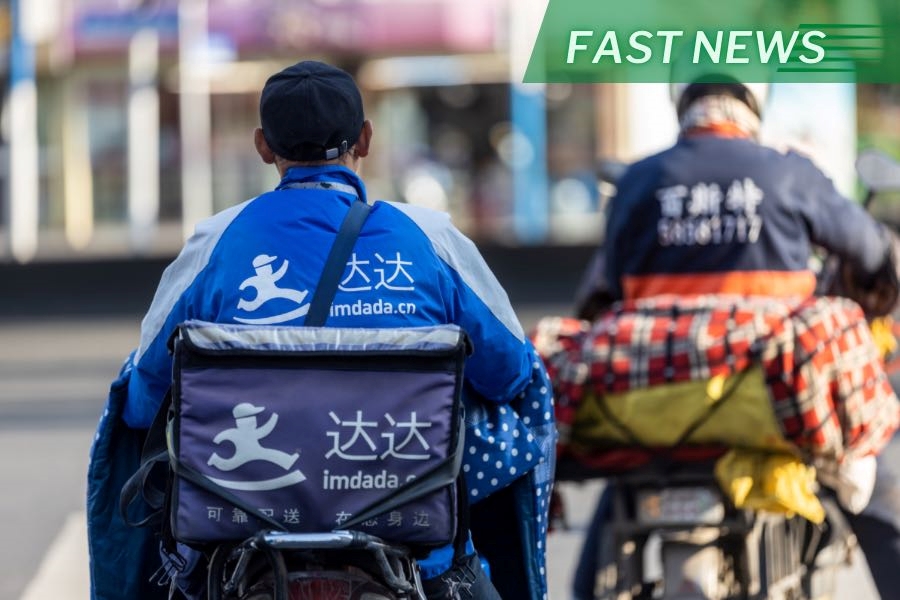 The latest: Local on-demand delivery and retail platform Dada Nexus Ltd. (DADA.US) reported its revenue rose 41.1% to 2.38 billion yuan ($332 million) in the third quarter, while its gross merchandise volume (GMV) for the 12 months through Sept. 30 surged 58.3% to 58.9 billion yuan, according to its latest quarterly results released on Thursday after markets closed.
Looking up: The company's non-GAAP operating margin for the quarter improved to negative 12.6% from negative 28% a year earlier.
Take Note: The company reported a net loss of 454 million yuan in the third quarter, mainly due to an 18.7% increase in operating and support costs to 1.47 billion yuan and a 47.3% jump in selling and marketing expenses to 1.15 billion yuan.
Digging Deeper: Dada is the intra-city logistics arm of Chinese e-commerce giant JD.com (JD.US; 9618.HK), with its main base of operations in the commercial capital of Shanghai. The company experienced strong demand for its services in the second quarter when Shanghai was locked down for two months, leading to a year-on-year jump of 55% in second quarter revenue, and a 68.9% rise in GMV for the 12 months through June. While the pandemic eased in July and August, the company's revenue continued to grow strongly for that period as people became more comfortable with ordering household goods online.
Market Reaction: Shares of Dada fell 3.8% to close at $5.37 in New York on Friday the day after the results were published. The stock now trades at the lower end of its 52-week range.
Translation by Jony Ho
To subscribe to Bamboo Works free weekly newsletter, click here