FAST NEWS: Beigene stock falls after Novartis terminates partnership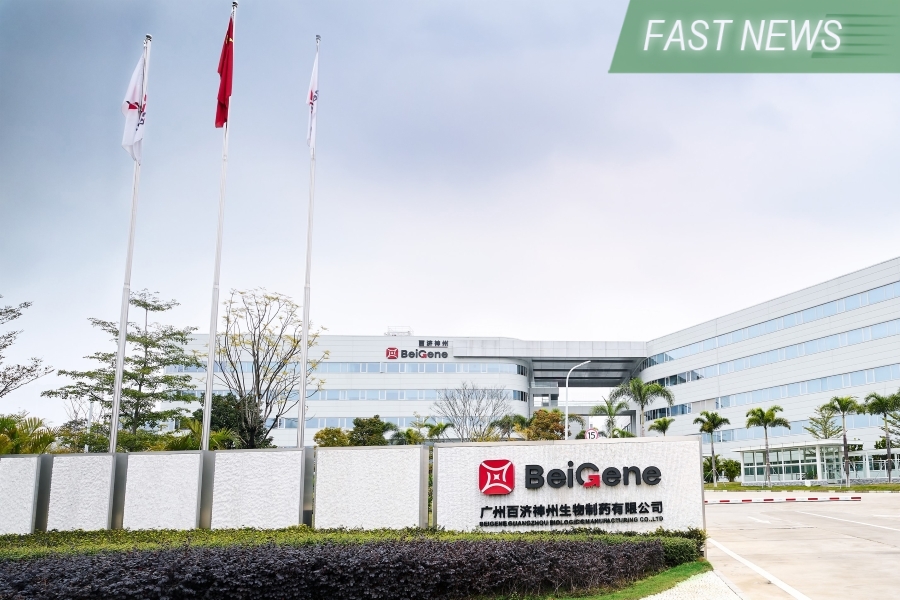 The latest: Cancer drug maker BeiGene Ltd. (BGNE.US; 6160.HK; 668235.SH) announced Tuesday that Novartis (NOVN.SWX) will relinquish its rights to co-develop, produce and commercialize BeiGene's esophagus cancer drug tislelizumab.
Looking up: Novartis will provide transition services to BeiGene to ensure that key aspects of their co-development and commercialization of tislelizumab can proceed without disruption, including manufacturing, regulatory, safety and clinical support
Take Note: In July this year, Novartis withdrew from a TIGIT inhibitor project being developed by BeiGene, meaning the tislelizumab withdrawal is the second time the Swiss company has terminated a collaboration with BeiGene in just three months.
Digging Deeper: BeiGene currently has three proprietary products for sale. Two of those, Brukinsa, approved for the treatment of lymphoma in the U.S., and Tevimbra, a leader in the domestic PD-1 field, recorded strong sales growth this year. That helped to fuel a 74% jump in BeiGene's second-quarter revenue to $595 million, and narrow its net loss by 27.1% to $730 million. But U.S. pharmaceutical giant AbbVie (ABBV.US) has accused BeiGene of patent infringement related to Brukinsa. That, combined with the end of two major agreements with Novartis, could throw a major wrench into BeiGene's plans to expand overseas.
Market Reaction: BeiGene's Hong Kong shares fell on Wednesday, closing down 4.8% at HK$120.90 by the midday break. The stock now trades in the middle of its 52-week range.
Translation by A. Au
Have a great investment idea but don't know how to spread the word? We can help! Contact us for more details.
To subscribe to Bamboo Works weekly free newsletter, click here