E-Commerce Troubles Cast Shadow over Quantgroup IPO Plans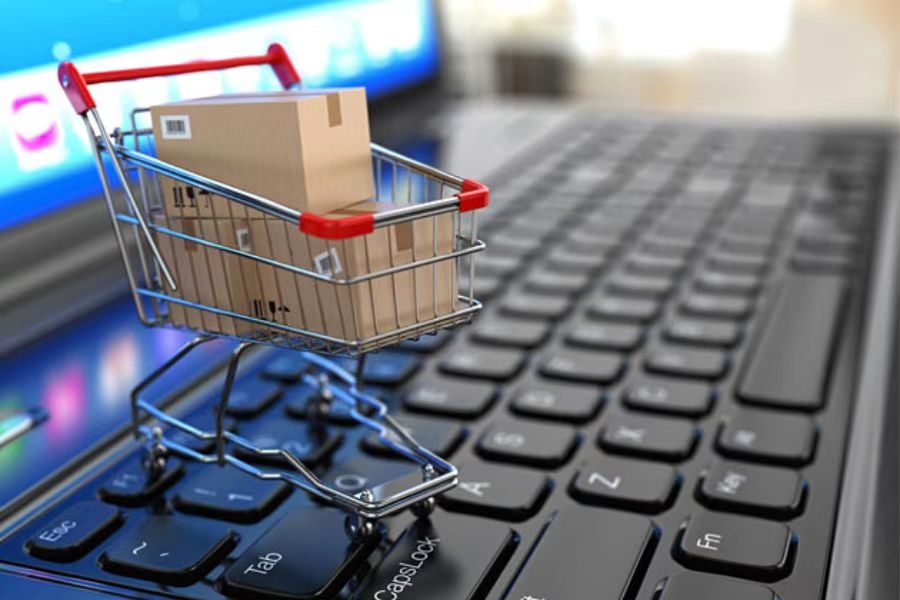 The fintech behind the "Yangxiaomie" e-commerce platform has filed again for a Hong Kong listing, spurred by hopes of a consumer-led economic rebound
Key Takeaways:
Profits at Quantgroup Technology have jumped since it launched an e-commerce transactions business
But investors could be troubled by a wave of complaints about its Yangxiaomie consumer platform
By Lau Ming
After lifting Covid controls, China is counting on its consumers to drive an economic recovery. And finance firms are eager to offer attractive credit terms to help release the pent-up shopping demand.
With that in mind, Quantgroup Technology Ltd., a fintech that facilitates online commerce and consumer credit, has decided to seize the moment. With money being pumped into the economy and its profits on the rise, the digital solutions company has launched a renewed push to list on the main board of the Hong Kong Stock Exchange.
But negative reviews of Quantgroup's consumer platform, "Yangxiaomie", could weigh on investors' minds as they pore over the prospectus.
Quantgroup acts as a digital matchmaker, connecting consumers, retailers, suppliers and finance providers to facilitate the sale of goods and services. It crunches data on user needs and customer profiles to generate product recommendations and tailored shopping experiences.
However, when Quantgroup first filed for an IPO last June, the market had questions about its financial fitness after a revenue plunge in 2020. Back then, the company had lost its second-largest customer and barely survived a crackdown on peer-to-peer lending in China's Guizhou Province. That year its revenue fell 47% to just 197 million yuan ($28.4 million) and net profit plunged around 64% to 22.33 million yuan.
Looking for new revenue streams, Quantgroup embarked on a business transformation. In November 2020, it rebranded its "Credit Wallet" consumer platform as "Yangxiaomie" and branched out into helping businesses digitally market their goods and services. More specifically, the company uses AI algorithms to promote partners' products on the platform, charging commissions of up to 30% of the sale price.
Yangxiaomie is a lifestyle e-commerce platform that focuses on the youth market. It promotes consumer offers through "flash sales" and a "Yangxiaomie Hot List," with a notable twist: temporary consumer loans issued on a random basis. The novel business model has proved popular with young users, while generating plenty of online debate.
Less reliant on big customers
The new business of facilitating goods transactions brought in 81.46 million yuan in 2021, around 23% of overall revenue, with growth accelerating the following year. Revenue more than doubled to 207 million yuan, nearly 44% of overall revenue. By contrast, the revenue share from digital marketing slipped from around 99% in 2020 to nearly 57% last year.
The new growth engine also reduces the risk of over-reliance on a handful of customers. In 2019, the company's largest customer was responsible for nearly 54% of revenue, while 94% of revenue came from the top five clients. However, last year those figures had dropped to 7% for the biggest single customer and 19% for the top five.
In the prospectus, Quantgroup said revenue rose around 35% to 475 million yuan last year, more than double the pre-transition turnover of 197 million yuan in 2020. Operating profit more than tripled to 82.97 million yuan from the 2020 level, underlining the benefits of the company's "dual track" business model.
But e-commerce expansion can be bumpy and littered with potential potholes. Industry giants such as Alibaba (BABA.US; 9988.HK), JD.Com (JD.US; 9618.HK) and Pinduoduo (PDD.US) offer stiff competition, while the actions of platform partners and users can pose brand and reputational risks.
When Quantgroup first filed for an IPO last June, online chatter was already circulating about persistently poor reviews. Complaints related to the Yangxiaomie plfatorm topped 3,700 on a Sina customer feedback site, according to one report. Some users described aggressive debt collection tactics, phone harassment, delivery failures and problems returning goods after taking out loans.
Complaints mount
Eight months on, Yangxiaomie is still getting a tide of negative reviews. As of Feb. 21, the complaints platform showed 6,883 grievances about Yangxiaomie, dominated by stories of aggressive debt collectors, phone harassment and poor consultation.
Two years after rethinking its business model, Quantgroup still relies on its digital marketing business for more than half of its revenue. In the Quantgroup business model, users obtain loans from finance firms and then pay merchants. The company earns fees from providing digital technologies such as AI algorithms and software services.
However, under tighter rules on data protection and privacy, Quantgroup is required to sign new contracts with financial credit providers to take account of the new standards. The Covid outbreaks last year slowed down that renewal process, putting the brakes on the company's digital marketing business for financial customers.
Quantgroup said it had updated agreements with two of its top five financial customers and was in contract and technical negotiations with seven others. But the company's revenue stream could suffer if the process drags out.
As China's online finance industry evolves in line with changing regulations, it remains to be seen whether the company can keep thriving as a consumer-credit intermediary.
Meanwhile, competitive challenges and the criticism surrounding Yangxiaomie are clouding the prospects for its transition into e-commerce
Even if the company gains listing approval, as expected, it may have a job on its hands to silence the skeptics and dispel investor doubts.
To subscribe to Bamboo Works weekly free newsletter, click here