Dividend Payouts Under the Microscope at IPO-bound Esco Lifesciences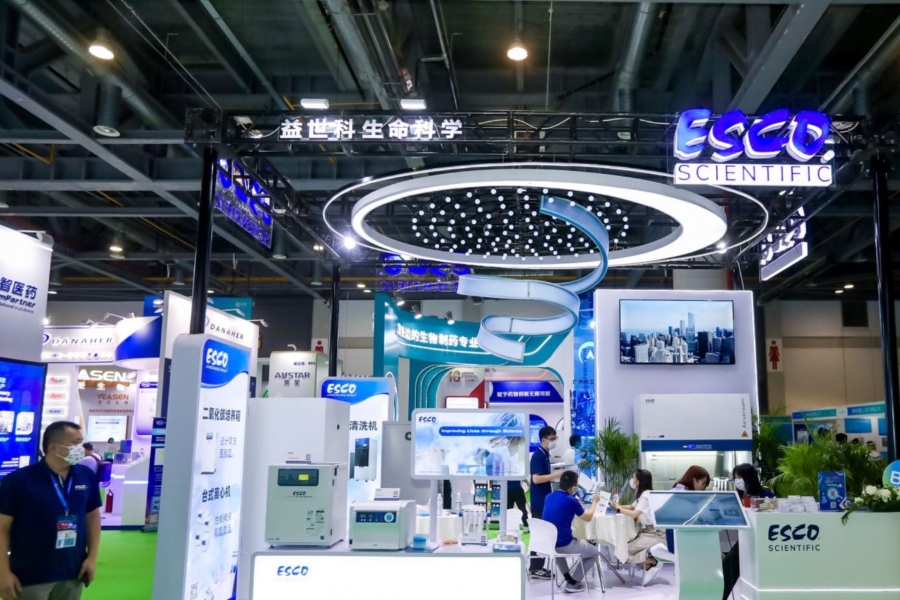 The maker of biosafety equipment and other laboratory tools has filed to list on the Hong Kong Stock Exchange, with market attention focusing on its generous pre-IPO dividends
Key Takeaways:
Esco Lifesciences is the world's second-biggest supplier of biosafety cabinets, selling its products in over 100 countries
The company is under the tight control of the founding Lin family and has been liberal with dividend payouts, which in 2020 exceeded the firm's net profit
By Molly Wen
The battle against Covid-19 has accelerated the quest for innovative drugs, pumping money into the biomedical industry and its supply chain, right down to the makers of laboratory equipment.
One beneficiary is a leading Singapore-based supplier of biosafety cabinets, the lab units that protect scientists and their samples against infectious or harmful materials. Esco Lifesciences Group Ltd. has logged rising revenues over the past three years as the pandemic boosted demand for its scientific devices and equipment used for bioprocessing or drugs production.
Last Friday, the company filed for an IPO on the main board of the Hong Kong Stock Exchange with J.P. Morgan, BofA Securities and Jefferies Group as the joint sponsors.
The company produces a range of devices for scientific markets but specializes in biosafety cabinets. It was the world's second-biggest supplier of the cabinets last year in revenue terms, according to a report cited in its prospectus.
Business has been growing steadily. The company logged revenues of S$117 million ($85 million) in 2019, rising to S$155 million a year later and S$172 million in 2021, a compound annual growth rate of 21%. The rise outpaced the 10% growth rate in the global market for life science, pharmaceutical and bioprocessing equipment. Net profits rose even more steeply, at S$16.04 million in 2019, S$24.28 million in 2020 and S$46.58 million last year, a compound annual growth rate of around 70%.
Life sciences are company's most important market. Equipment for life-science laboratories contributed around 61% of revenue in 2019, rising to 69% last year, while after-sales and support services edged down 1.2 percentage points to a 7.5% share of revenue. Esco Lifesciences also provides products for in-vitro fertilization as well as pharmaceutical and bioprocessing tools. These accounted for nearly 9% and around 14% of revenue last year.
Global business presence
The company started out in Singapore in 1978 specializing in clean-room technologies. Under the leadership of the Lin family, it gradually expanded to serve industries such as pharmaceuticals, life sciences, biotechnology and medical research in Southeast Asia. Its clients include biopharma companies, assisted fertility clinics, research institutions, hospitals, and government agencies.
Its products are marketed in more than 100 countries, with direct sales activities in major economies such as Singapore, China, the U.S., Germany, and the U.K. The Asian market outside China is its biggest earner, contributing nearly 31% of its 2021 revenue. China accounts for around 23%, the U.S. market 16% and Europe nearly 14%. The company has set up factories in China, Indonesia, Lithuania, the U.S. and the U.K., to cut transport costs and supply risks
The market for specialist lab equipment may be niche, but it enjoys a stable growth outlook. Figures in the prospectus show the market grew from $26.7 billion in 2016 to $49.7 billion in 2021 at a compound annual rate of around 13%. It is expected to reach $69.8 billion by 2026 at a compound rate of 7%.
To seize that opportunity, the company plans to use the IPO proceeds to strengthen its infrastructure and manufacturing capacity over the next three years. The plans include building new facilities in the U.S. state of Pennsylvania and expanding existing works in Barnsley in northern England, to better serve customers in North America and Europe, while also adding to its infrastructure in Lithuania and Indonesia.
Generous dividend payouts
Logistical challenges posed by the pandemic have pushed up costs during the pandemic.
The company's sales costs rose 9.3% in the first half of the year and gross margin declined by 2.1 percentage points to 53.2%. Nevertheless, two sets of dividend payments went out to shareholders in the half year totaling S$13.21 million. The company has shown an eagerness to give back to shareholders, a practice that can appeal to investors. In 2020, it distributed S$31.99 million in dividends to shareholders, a sum nearly 32% bigger than its net profit that year.
Notably, the company is firmly in the hands of the founding Lin family, which owns nearly 70% of the shares. Second-generation manager Lin Xiangqian is now at the helm as chairman of the board and CEO. His father Lin Lay Yew, mother Low Yae Foong and younger brother Lin Xiangliang are all executive directors. The current CEO joined the family firm in 1997 aged 13, starting out with entry-level tasks such as typing documents. He went on to study in the U.S. and came back to the company after graduation.
The company finished its series-A fundraising in May 2021, gaining $200 million with investors holding 23.69% of the shares. This puts its valuation at around $840 million.
Very few companies are in the business of biosafety cabinets, making it hard to compare Esco Lifesciences with direct industry equivalents. But medical equipment makers listed in Hong Kong can provide a guide for valuation purposes. Shandong Weigao Group (1066.HK) and LifeTech Scientific Corp. (1302.HK) have price-to-earnings (P/E) ratios of 18 times and 29 times, giving an average of 23.5 times. If the IPO-bound company's first-half net profit is carried through to the year end, it would stand to make $36.4 million this year and earn a market valuation of $855 million, similar to the figure after the series-A financing.
Esco Lifesciences is a profitable scientific equipment maker with a global footprint and a distinctive focus unlike other medical stocks on the Hong Kong exchange. With a bright outlook for the biosafety business, it could attract a lot of investor interest.
To subscribe to Bamboo Works weekly free newsletter, click here