Daqo New Energy Sees Strong First-Half Profit, Continued Rising Polysilicon Prices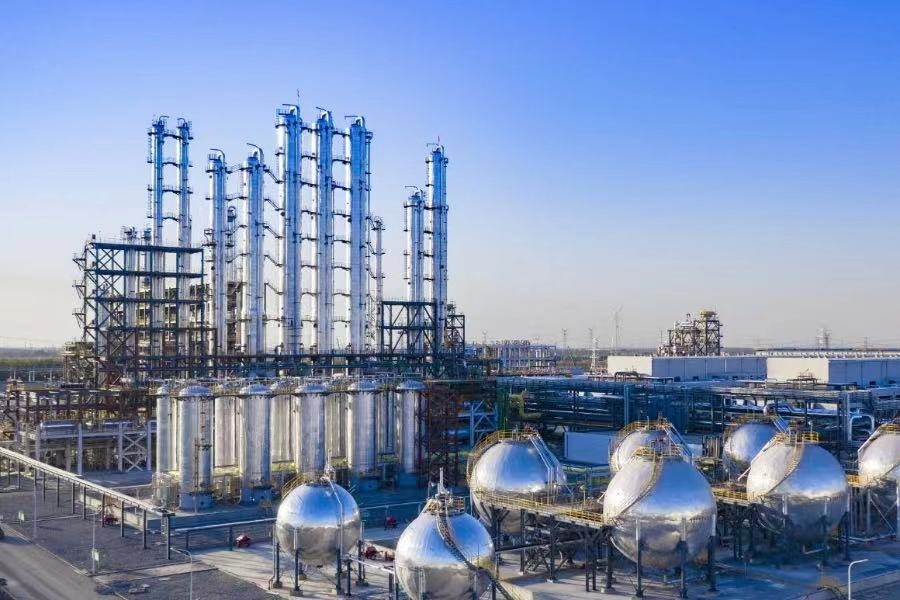 Producer of the main ingredient used to make solar panels forecasts the profit for its China-listed subsidiary roses 340% in the first half of the year
Key Takeaways:
Daqo New Energy said the profit for its China-listed unit rose about 340% in the first half of the year, slowing from the 389% growth in the first quarter
The company forecast polysilicon prices will continue to rise in the near-term, reversing a previous weakening from record levels at the start of the year
By Doug Young
When is a 340% profit increase a disappointment?
If your name is Daqo New Energy Corp. (DQ.US; 688303.SH), the answer is: When your profit rose by an even stronger 390% in the previous period. In fact, we're not being completely honest here, since both figures are quite strong, even if profit growth is slowing at one of China's leading makers of polysilicon, the main ingredient used to make solar panels.
Daqo has just released a first-half profit forecast for its China-listed subsidiary, the similarly-named Xinjiang Daqo New Energy Co. Ltd. (688303.SH), with the latest figures showing the company's business continued to boom on booming global demand for solar power. That demand was already strong and has grown even stronger following Russia's invasion of Ukraine, which has led many western countries to accelerate their drive to install more clean energy capacity to wean themselves off Russian oil.
That accelerating demand has resulted in record high polysilicon prices, which has benefitted the likes of Daqo, alongside domestic rivals like GCL Technology (3800.HK) and Germany's Wacker Chemie (WCH.DE).
Daqo's shares rallied 15% after its Xinjiang unit announced its preliminary first-half profit forecast in China on Thursday. The shares gave back some of that on Friday, but were still well ahead of their pre-announcement levels at the end of last week. Year-to-date the stock is up 75%, and Daqo's shares are nearly double their levels from a mid-March low.
Still, the stock is quite undervalued compared with its peers, with a price-to-earnings (P/E) ratio of just 4.3. By comparison, the Xinjiang Daqo unit trades at a P/E of 14, indicating Chinese investors like the stock significantly more than their American peers. GCL Technology also trades at a much higher P/E ratio of 16, while Wacker Chemie is also higher at 8.
The big discount for Daqo's American depositary shares (ADSs) owes to its home in western China's Xinjiang region, which has been criticized by the west for some of its labor practices, even though Daqo denies engaging in any such practices. Partly in response to those criticisms, Daqo is currently building a major new production base in the city of Baotou in the nearby Inner Mongolia region of China that's far less controversial.
All that said, we'll return to Daqo's newly released profit forecast before looking at some of the other recent issues surrounding this company. From our perspective, the company really does seem like one of China's better-managed companies and seems quite undervalued despite the controversies, which obviously do pose a significant risk that investors should follow.
According to its latest announcement, Xinjiang Daqo expects to earn a profit of between 9.4 billion yuan ($1.4 billion) and 9.6 billion yuan in the first six months of the year, representing a year-on-year increase of about 340%. That's not bad, though it would represent a slowdown from the 389% profit growth that Xinjiang Daqo reported in the first quarter of this year.
Prices to stay high
One element in the profit forecast that may have excited investors was Daqo's suggestion that polysilicon prices would stay high for the foreseeable future. Previous signs had emerged that polysilicon prices may have peaked at the start of this year after huge gains in 2021, and Daqo reported that its own prices fell in the first quarter compared with last year's fourth quarter.
"The overall photovoltaic market will continue to grow in 2022, and high-purity polysilicon will still be one of the links in shortest supply in the industry chain, so the market price of polysilicon will continue to rise," the company said in the Chinese announcement of its profit forecast to the Shanghai Stock Exchange. "In addition, the company's third-phase B-phase project began production at the beginning of the year, and the launch of new production capacity led to a year-on-year increase of about 80% in sales in the first half of the year," it added.
A day before announcing the profit forecast, Daqo also disclosed that it completed a previously announced plan to raise 11 billion yuan through a private placement of shares by the Shanghai-listed Xinjiang Daqo. Most of the money will go to funding the new Baotou facility, which the company announced last December and could ultimately gobble up $5.2 billion in investment as it triples the company's current capacity.
Using the China company to raise money looks like a smart move due to the huge P/E gap between the Shanghai-listed Xinjiang Daqo and New York-listed Daqo. That means the company can raise money through the former company much more cheaply than through the latter. The move also makes sense because the newly raised funds will all be used inside China, meaning the yuan it gets from the Shanghai private placement will be much more useful than any dollars it would receive if it did a similar fundraising through the U.S.-listed company.
But the outlook isn't completely rosy for Daqo and the many other Chinese companies in the solar power supply chain. On the same day the company announced Xinjiang Daqo's first-half profit forecast, the International Energy Agency (IEA) put out a report highlighting how concentrated the global solar energy supply chain is in China, noting that 79% of the world's polysilicon capacity is now based in China and the percentage is expected to soon grow to 95%.
"This level of concentration in any global supply chain would represent a considerable vulnerability," IEA executive director Fatih Birol told the Reuters news agency.
The vulnerability of such supply chain concentration in China has been on prominent display over the last two years, as manufacturers in some other industries have sometimes had difficulty obtaining materials and components due to frequent pandemic-related shutdowns at their many suppliers in China. The IEA's warning also seems partly political in the context of current tense relations between China and the west.
We wouldn't be at all surprised if western governments start announcing new initiatives to support development of local polysilicon production in the months ahead in response to this particular concern. That will inevitably mean new competition for companies like Daqo. But as we've previously said, the company's relatively strong management and background as a non-state entity make it more market-oriented and thus likely better positioned to thrive over the longer term.
To subscribe to Bamboo Works free weekly newsletter, click here