Consumer Sector Investor Tian Tu Capital Eyes Hong Kong IPO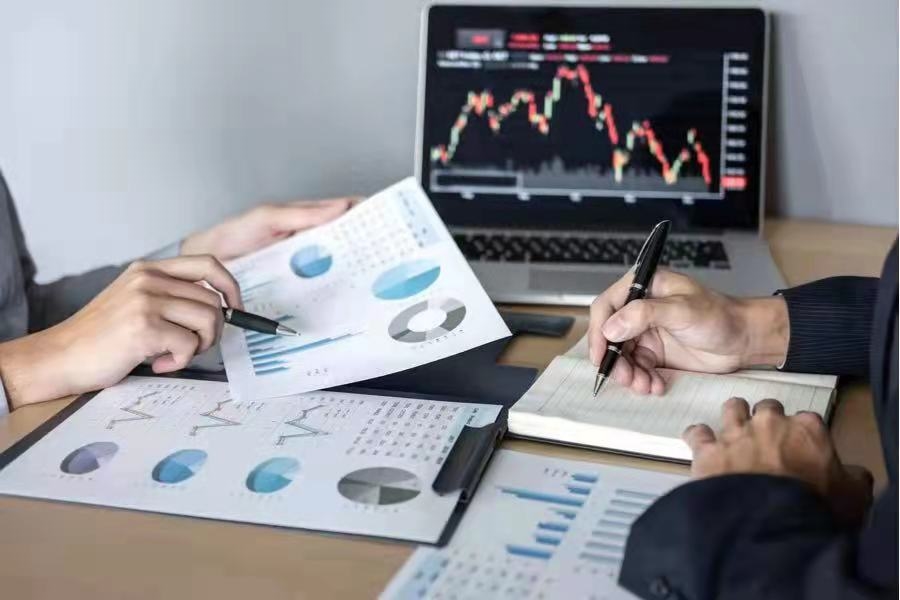 Tian Tu Capital files for a Hong Kong listing under the shadow of a sluggish Chinese retail market
Key Takeaways:
Tian Tu Capital, which invests in consumer businesses such as food and drink brands, reportedly aims to raise $500 million on the Hong Kong Stock Exchange
However, economic turbulence from the Covid pandemic has buffeted the company, sending profits from continuing operations tumbling nearly 40% last year
By Ken Lo
With storm clouds hanging over China's retail landscape, would it make economic sense to invest in a financial company whose fortunes are closely linked to consumer spending?
That's the question posed by an IPO bid from Tian Tu Capital Co. Ltd., a venture capital and asset management firm that made its name by picking investment winners in China's consumer sector, from popular tea brands to the social media sensation "Little Red Book".
Tian Tu Capital, which applied at the end of June to list its shares on the Hong Kong Stock Exchange, can boast a good track record of investing in promising consumer companies.
Among them are Hong Kong-listed food and nutrition businesses Nayuki (2150.HK), China Feihe (6186.HK) and Zhou Hei Ya (1458.HK), as well as U.S.-listed consumer goods recycling hub ATRenew (RERE.US) and unicorn start-up Xiao Hong Shu, the "Little Red Book" platform likened to Instagram. The company has also also invested in well-known brands such as fruit retail chain Pagoda, which has applied for its own Hong Kong listing, and the popular tea drink chain Cha Yan Yue Se.
Tian Tu Capital itself may not be a household name, but its funded projects certainly are. Nonetheless, even with the firm's enviable track record so far, returns may be less lucrative in the future as the pandemic has taken a big bite out of consumer demand.
The company is currently listed on a market for small and medium-cap companies, the National Equities Exchange and Quotations (NEEQ) of the Beijing Stock Exchange. After gaining approval from China's securities regulators on May 19, Tian Tu Capital submitted its listing application to the Hong Kong Stock Exchange on the last day of the first half of the year.
Founded in 2002, Tian Tu Capital is one of the pioneers of equity investment in China, with an experienced management team headed by Chairman Wang Yonghua and CEO Feng Weidong. The firm's demonstrable expertise in consumer businesses could be a plus point for investors weighing up whether to bank on Tian Tu Capital continuing to pick winners.
In the preliminary prospectus, the company said it had invested in 169 consumer-oriented companies, aiming for a balanced portfolio to spread risks and generate stable returns. By the end of last year, its total assets under management stood at 24.9 billion yuan ($3.7 billion), generating an average internal rate of return of around 28%. Notably, of the 205 companies in its overall portfolio, 23 are valued over $1 billion.
Choppy profits
In the past three years, Tian Tu Capital ranked third among all private equity enterprises in the number of investment projects in China's consumer industry, second only to Tencent Investment and Sequoia Capital, and was top of its peer group of retail industry specialists, according to data from China Insights Consultancy (CIC).
A recent CIC survey of more than 100 entrepreneurs in the consumer industry found that over 80% described Tian Tu Capital as an "investment pro", and nearly 56% believed the investment company would help upgrade Chinese consumer brands. That suggests Tian Tu Capital has a solid reputation in the industry for selecting quality projects.
Since 2016, 10 companies in Tian Tu Capital's portfolio went on to list successfully. As of June this year, four more companies had announced IPO plans or submitted listing applications.
However, even Tian Tu's portfolio prowess is being tested as China's economy struggles under the weight of the Covid pandemic. In fact, the performance of the whole private equity industry has taken a beating. For example, asset manager Realway Capital (1835.HK) posted a net loss of 39.23 million yuan last year and profits at private equity firm JD Capital (600053.SH) tumbled in the past two years.
In the past three years, Tian Tu Capital's revenue and investment gains have traced a bumpy line graph, at 683 million yuan in 2019, rising to 1.42 billion yuan the following year and dropping to 808 million yuan in 2021. With revenue falling, net profit from continuing operations dropped just over 38% in 2021 to 592 million yuan.
Playing devil's advocate
In its prospectus, Tian Tu Capital is upfront about the risk factors, noting that tough market conditions coupled with its single bet on the consumer staples sector could disrupt its performance.
Investors who are in two minds about consumer-oriented ventures in these uncertain times may be interested to hear that Tian Tu Capital has a novel way to reality-check its portfolio choices, aside from standard due diligence.
The company calls on a senior investor to act as a "devil's advocate" in discussions, to give the evaluating committee a contrarian view on the opportunities and risks of an investment.
Tian Tu Capital has not provided details of the IPO plans yet, though media reports quoting market sources put the company's fund-raising target at $500 million.
In the absence of IPO details, the market generally uses the discount ratio between the market value and net assets to estimate the listed market value. Using industry peer Realway Capital as a yardstick, the discount ratio comes out at about 60% based on a market value of around HK$175 million ($22.4 million) and net asset value of 364 million yuan.
Applying a similar rate to Tian Tu Capital's net asset value of 6.61 billion yuan at the end of last year, its market value would be around 2.6 billion yuan.
Therefore, it may be a stretch for Tian Tu Capital to entice investors to place big enough bets on consumer-oriented investment to raise $500 million on the Hong Kong stock market.
To subscribe to Bamboo Works weekly free newsletter, click here