Clubhouse-Like Yalla Finds Profits in Audio Chatrooms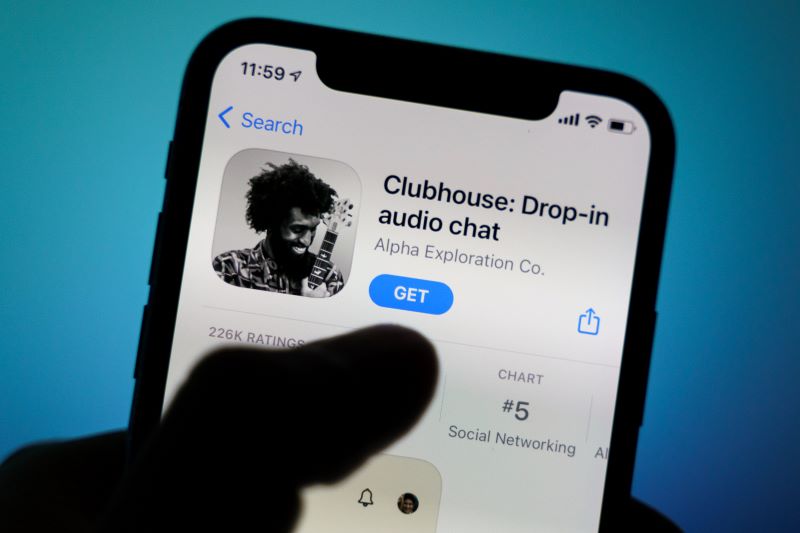 Company with China origins avoids controversy by focusing on Middle East, gamers
KEY TAKEAWAYS
• Investors are viewing Yalla as a trade on the Clubhouse-style audio chatroom craze following its New York IPO.
• User growth is coming from chatting gamers, who generated more than half of Yalla's latest quarterly revenue.
By Eric Auchard
Two figures leap out from the latest quarterly results of Yalla Group Ltd. (NYSE:YALA), the Middle East's answer to the Clubhouse audio chatroom craze that has swept the world since its founding in Silicon Valley just a year ago.
Monthly active users (MAUs) for the Chinese-led, Dubai-based company nearly quadrupled during the fourth quarter to 16.4 million, and the number of paying users jumped more than seven-fold to 5.2 million, according to the company's latest quarterly report released Monday.
All that growth took place before Clubhouse fever seized the company's recently listed stock, leading its American depositary shares (ADSs) to nearly triple from $15 to above $40 in early February. They've settled back since then to around $24, but remain solidly above their IPO price of $7.50 from last September.
But questions about the comparison to Clubhouse arise as soon as one delves into what the company has to offer. So far, Yalla is finding users not so much from its Clubhouse-style app, but from an alternative chat business aimed at causal gamers. That gaming business, Yalla Ludo, accounted for more than half of its latest quarterly revenue, founder Yang Tao, a former executive from telecoms equipment giant ZTE, told investors on a Monday call to discuss its latest results.
So anyone looking for evidence to justify a Clubhouse-style premium on Yalla may want to wait a few quarters more.
Yalla Ludo offers its users, mostly in the Middle East, a variety of board games that incorporate audio chat and other social networking features, creating the atmosphere of a café gathering. It also allows people to buy animated gifts and virtual currencies.
By contrast, the Yalla chatroom app offers public chatrooms on thousands of topics as well as private, one-on-one text and voice chats with friends – more like its newer Silicon Valley competitor and a dozen other wannabees.
In the latest quarter, Yalla Ludo accounted for a big majority 79% of the company's paying users, with the Yalla standalone chat app business accounting for the remaining 21%. The company's overall revenue rose 150% to $48.3 million year-on-year. But its net income grew by a far more modest 16% to nearly $9 million.
Yalla was founded in China in 2016, but two years later reorganized to center its business operations in Dubai. Its technology and product development functions continue to be based in Hangzhou.
Chatty Competition
Yalla is an old timer compared with the far younger Clubhouse, which was founded only a year ago but claimed to have 2 million active users globally by last month. The more famous Clubhouse has raised more than $110 million and is chasing unicorn status — a market cap above $1 billion — after its latest funding earlier this year.
Major tech players are also aiming to capitalize on the Clubhouse trend. Twitter (NYSE: TWTR) launched a Clubhouse rival called Spaces early this month. China's own Xiaomi (HKEx: 1810) killed its decade-old instant messaging app in February, then re-launched it a week later as a Clubhouse clone called "Jushou,", or "Hands Up." ByteDance, parent of short-video app TikTok, is also developing a Clubhouse-style app for China, Reuters reported last week.
Similar apps in China include Dizhua, a Chinese audio chatroom app that went live in 2019 a year before Clubhouse, but remains niche.
Analysts question how far audio chat apps have to run in China, due to its requirement that platform operators exercise stronger oversight of user-generated content. Clubhouse was blocked in the country in early February, and other social media apps like Twitter and Facebook are also blocked.
That's why Tiya, which is backed by China's No. 2 podcasting app Lizhi (NASDAQ: LIZI), offers chatrooms for teams of gamers outside China. It's early days for Tiya, but last week, Lizhi reported fourth-quarter revenue rose 15% to $64.4 million on a net loss of $900,000. Its shares have nearly tripled since the start of February, and shot up another 30% on Tuesday after a notorious short seller did the unthinkable and said the stock has major upside.
Middle East Safe Haven
All this makes Yalla's in-game chatting and Middle East focuses look prudent.
Yalla Ludo was the No. 4 top-grossing Android app in Saudi Arabia, No. 3 in the United Arab Emirates and Oman and No. 2 in Bahrain, according to according to recent data from SimilarWeb. It was No. 7 in Algeria, No. 13 in Qatar and No. 20 in Egypt. The same listings showed Yalla's audio chatroom app ranked No. 9 in Oman, No. 10 in Bahrain, No. 20 in Saudi Arabia and No. 23 in the United Arab Emirates.
Yalla expects a further revenue acceleration in the current first quarter, suggesting that growth in profits is by no means a distant goal. Yalla President Saifi Ismail said he expects the Ludo service's MAUs to grow by 10% to 15% sequentially this year, translating to between 50% and 70% annual growth.
Outside its core Middle East market, Yalla is also expanding to adjacent countries and regions like Turkey and North Africa, and is moving in to Latin America. Its apps are available in more than 100 countries, hinting at wider ambitions. That's led to heavy spending, though growth from these new businesses has yet to be included in future forecasts, Yalla executives said.
As a newbie internet stock, Yalla bears a sky-high price-to-earnings (PE) ratio of around 173 based on 12-month trailing results. But on a forward basis – looking at expected profits over the next year – Yalla's PE is more reasonable at about 40, based on Zacks Investment Research data.
Comparables are hard to come by, as the few like Lizhi are often still losing money. Twitter posted a negative PE based on its actual 2020 results, but has projected ratio of 200 for this year, based on Zacks data. Xiaomi's historical PE hovers around 40.
To subscribe to Bamboo Works weekly newsletter, click here