Chinese Liquor Distiller ZJLD Gives Hong Kong Listing a Shot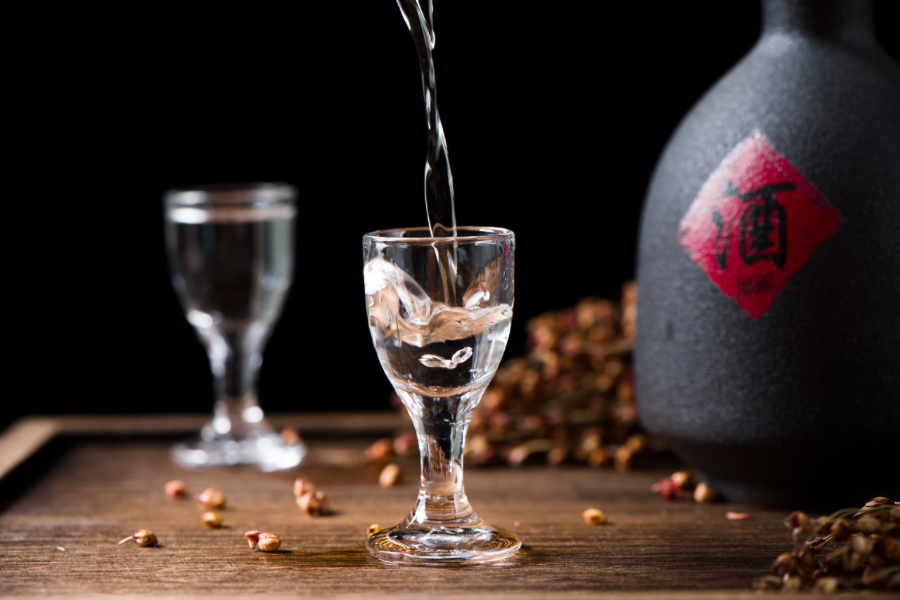 The maker of four brands of Chinese spirits has applied to become the first liquor stock to list on the Hong Kong Stock Exchange, with the reported aim of raising up to $400 million
Key Takeaways:
Seven years after China's A-share market got its last liquor listing, distiller ZJLD has decided to take a Hong Kong route to an IPO, which could encourage other producers to follow suit
The company is now worth $5 billion after private equity firm KKR, the pioneer of leveraged buyouts, bought a 16.2% stake in ZJLD for $800 million.
By Emily Chan
Chinese people famously enjoy a tipple, especially a shot of traditional spirits known as baijiu. And often the higher the alcohol content, the higher the price.
That's why distilling is big business in China, and a fiercely competitive market. Against that backdrop,spirits maker ZJLD Group Inc is seeking to blaze a trail by listing its shares in Hong Kong rather than on a mainland exchange.
The Chinese spirits industry counts companies such as Kweichou Moutai (600519.SH), with a valuation of more than 2.3 trillion yuan ($339 billion), among its stars. But rumors have been rife that officials have branded the liquor business a risky "red light sector" due to intense competition for drinkers' money and an influx of investment capital.
Nonetheless ZJLD Group, which produces four Chinese liquor brands, filed last week to list on the Hong Kong Stock Exchange and was reported to be seeking $400 million. It marks another shift towards the Hong Kong stock market for the Chinese alcohol industry, after Chinese Resources Beer (0291.HK) spent 12.3 billion yuan to buy just over 55% of spirits producer Guizhou Jinsha Jiuye in October last year.
If successful, ZJLD will become the first Chinese spirits company to go public since Jinhui Liquor (603919.SH) listed on the Shanghai Stock Exchange in early 2016. And it could encourage other companies that have struggled to enter the A-share market to switch their sights to Hong Kong.
ZJLD traces its roots back to 2003, when Wu Xiangdong, the majority shareholder with a stake of more than 80% pre-IPO, first acquired the liquor brands "Xiang Jiao" and "Kai Kou Xiao" from Hunan province. Six years later the Moutai brands "Zhen Jiu" and "Li Du" from Guizhou and Jiangxi provinces were added, as the distilling group expanded.
According to the preliminary prospectus, ZJLD focuses on developing these four core brands, targeting high-end and premium markets with a range of flavors and aromas.
Revenue growth decelerating
Its signature brand "Zhen Jiu", a type of spirit called sauce aroma liquor, was China's fifth biggest brand in that category as of 2021, acting as the company's main growth engine, according to data cited by research firm Frost & Sullivan in the prospectus. In another spirits category – mixed aroma liquor – its "Li Du" liquor also ranked fifth, while "Xiang Jiao" and "Kai Kou Xiao" are leading regional brands.
The company brought in revenues of 2.4 billion yuan in 2020, doubling to 5.1 billion yuan the following year. But topline growth slowed to around 18% in the first nine months of last year, on revenues of 4.25 billion yuan. Meanwhile, takings from "Zhen Jiu", the biggest revenue-generating brand, rose 159% to 3.49 billion yuan in 2021, but its revenue in the first nine months of last year rose only around 17% from the year-earlier period to 2.76 billion yuan.
ZJLD's profit picture is also a cause for concern. Its bottom-line profit nearly doubled from 520 million yuan in 2020 to 1.03 billion yuan in 2021, but net profit fell 8.8% to 712 million yuan in the first nine months of last year, in stark contrast to a 19% increase logged by industry leader Kweichou Moutai for the same period.
ZJLD blamed the falling profits on Covid outbreaks last year that disrupted production, sales and marketing.
It also noted that Covid flare-ups in October and November caused a sharp drop in banquets and other social gatherings, usually the peak fourth-quarter season for Chinese liquor consumption. With intermittent store closures also dampening sales, a full-year profit drop seems a foregone conclusion.
Gross margin lags peers
In addition, ZJLD's has also invested heavily in promoting its Chinese liquor brands in recent years, squeezing profits. The company's sales and marketing expenses in 2020, 2021 and the first three quarters of 2022 were 403 million yuan, 1.02 billion yuan and 983 million yuan, respectively, rising from nearly 17% to around 23% of operating revenue. During this period, the company's overall gross margin peaked at only 55.2%, well below the 70% to 90% of listed companies in the Chinese liquor sector.
Like many other Chinese liquor makers, ZJLD relies on distributors for sales. It has been offering rebates to encourage distributors to promote its brands, a common practice in the industry. In the first nine months of last year, such expenses reached 823 million yuan, equivalent to nearly 20% of revenue. To boost sales through its own channels, the company set up experience stores and direct retail outlets in recent years. The push has boosted its marketing workforce to nearly 4,000 people, generating hefty expenses that will inevitably hurt profits.
A bigger concern is a surge in inventory, which reached 4.32 billion yuan at the end of last September, a 149% leap from end-2020. The need for de-stocking could force price cuts in the long run. In the risk factors part of the prospectus, the company said it may face an inventory backlog, the resale of inventory on less favorable terms, or even inventory writedowns if it overestimates consumer demand.
On the positive side, many parts of China may have passed peak infection since a shift away from Covid containment policies last December, boosting consumption. The sales performance could take off again over Chinese New Year, offering opportunities to scale back inventory.
Kweichou Moutai shares bottomed out in October last year at 1,330 yuan, and recently rebounded more than 44% to 1,900 yuan, as Chinese liquor stocks experience a round of valuation repair. ZJLD's IPO filing provides grounds for optimism about the sector, as the distiller tries to steal a march over any rival new liquor listings in Hong Kong.
KKR & Co. (KKR.US), a private equity firm known as the pioneer of leveraged buyouts, acquired a total stake of 16.2% in ZJLD for $300 million in 2021 and $500 million in 2022, valuing the company at $5 billion. The price-to-earnings (P/E) ratios of peers Kweichou Moutai and Jiuguijiu (000799.SZ) stand at 39 times and 42 times. Taking the average ratio of 40.5, ZJLD's valuation could reach 38.5 billion yuan ($5.67 billion), up around 13% from the point when KKR took its second stake last year.
To subscribe to Bamboo Works free weekly newsletter, click here