Chinese apps churn out overseas hits using these three strategies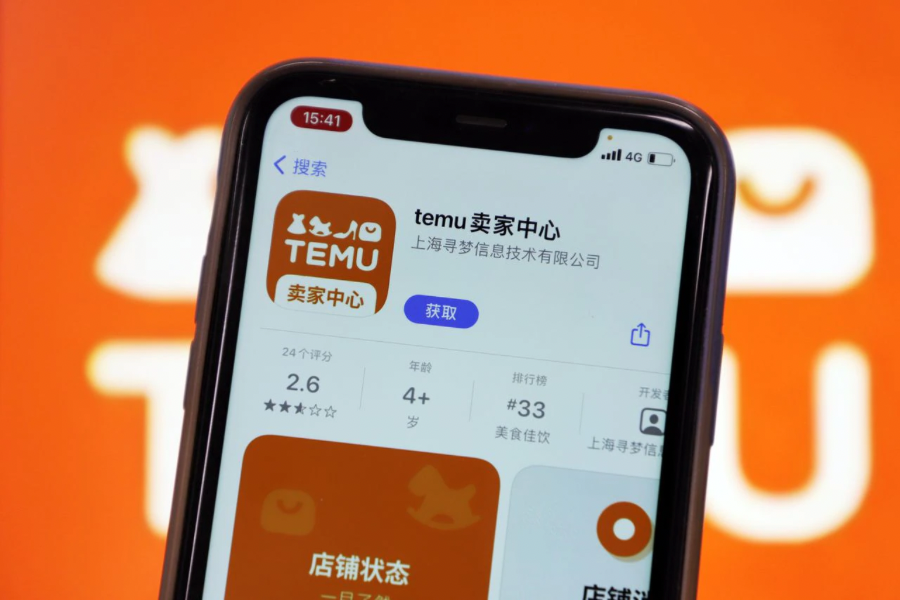 The growing success of Chinese tech companies overseas owes to downplaying their China roots, making good use of data and employing an asset-light business model
By Ban Qier
The latest NFL Super Bowl is flashing on TV screens across the U.S., but a young American woman's attention is focused squarely on e-commerce sensation Temu, where she's on the prowl for bargains costing less than a dollar.
This overseas mobile app launched by PDD Holdings (PDD.US) last September is currently one of the most downloaded and most popular apps in the U.S., followed closely by video editing app CapCut, the overseas version of ByteDance's Jianying, and TikTok, the overseas version of ByteDance's Douyin. This shows that many Chinese companies' platforms and products are quite popular overseas, and have even become an indispensable part of people's lives.
Of course, these aren't the only popular Chinese products overseas. Huawei and Haier's products also once sold well in Europe and the U.S., and the two companies even acquired overseas companies and brands. In fact, the total value of overseas retail brands acquired by Chinese companies between 2011 and 2021 reached $90 billion, according to statistics from financial data provider Refinitiv.
But even a market with so much opportunity can't avoid getting caught up in international political clashes. For example, Berlin recently planned to ban German mobile carriers from using Huawei components. And many countries, led by the U.S., are discussing a complete ban of TikTok, arguing the app is spreading anti-western propaganda and stealing personal data from users in western countries, even though TikTok has strongly denied such allegations.
Despite such criticisms, the younger generation in the west is generally not too vigilant, and their acceptance of Chinese products grows with each passing day. An article shared by Buyer Research Selection, a research sharing platform, chalks up the success of these Chinese companies to three major strategies.
Downplaying Chinese roots, strong use of data
The first strategy downplays each company's Chinese background as much as possible, drawing from the experience of many other Chinese companies that have been successful overseas. Almost all have genuine sounding English names and very localized websites, making it difficult for local users to realize that they are from China. For example, what young American would realize that a beauty design company called BettyCora, with a colorful English webpage, is actually Chinese?
The second strategy is making good use of big data. Rather than selling through local retailers, many Chinese companies prefer to directly reach end-users using their own mobile apps or websites, allowing them to better analyze consumer data and devise new strategies. Fast fashion retailer Shein serves as an example. Using its e-commerce platform to obtain, analyze and utilize user data, it has successfully attracted 3 million "fans" each month in the U.S., and tripled its revenue in the market to more than $20 billion in the three years from 2020 to 2022.
The third strategy entails use of an "asset-light" model as much as possible when going abroad. On the one hand, this approach saves investment costs. It also lessens the pain of being caught off guard when political factors intervene, killing two birds with one stone. For example, Shein recently opened a new distribution center in the U.S. state of Indiana, even though most of its goods are still shipped directly from China. Temu has also expressed its intent to open warehouses and factories in the U.S. to save unnecessary expenses.
Of course, whether these strategies will continue to work in the current volatile international environment, and whether they are sufficient to deal with more variables in the future, will continue to test these Chinese leaders who choose to try their luck overseas.
This article was originally published by Research-Select, a research sharing platform for buy-side investors. You can view the original here and reach the author at maifangyanxuan@163.com
To subscribe to Bamboo Works free weekly newsletter, click here