China-U.S. IPOs take big step toward resumption with Cheche listing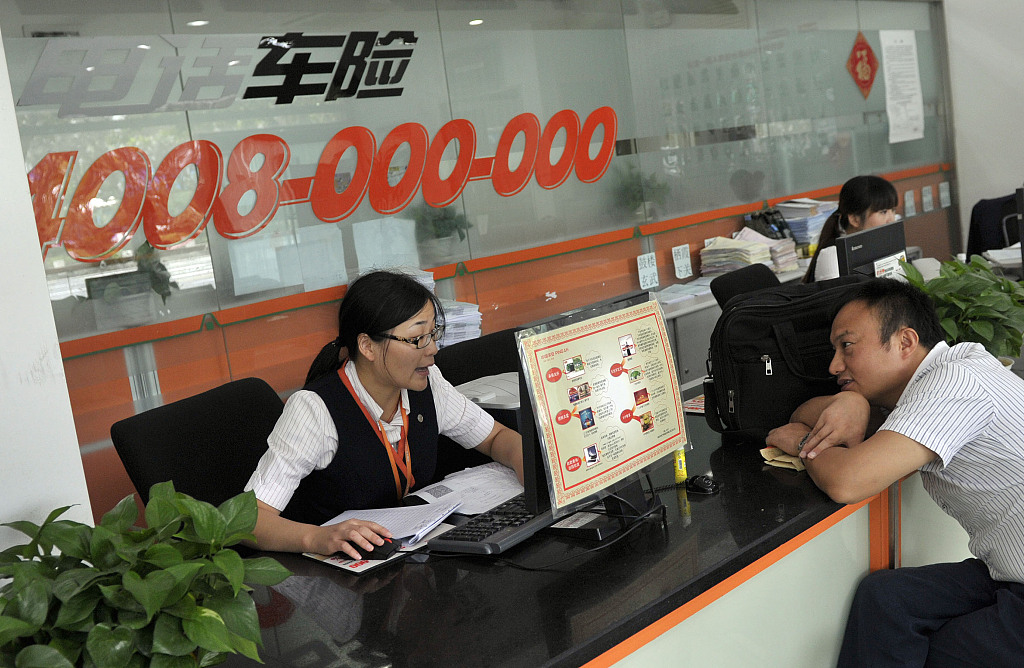 The operator of an online car insurance marketplace completed its SPAC listing last week after getting approval from China's securities regulator
Key Takeaways:
Cheche completed a SPAC listing in New York last week, becoming the first Chinese company to list in the U.S. after getting necessary approval from the Chinese securities regulator
The online car insurance trading platform's shares have been volatile in their first four trading days, and could require more time to stabilize
By Doug Young
The resumption of big Chinese IPOs in New York has taken a major step forward with last week's official debut of Cheche Group Inc. (CCG.US), whose shares began trading on the Nasdaq after the completion of its merger with a special purpose acquisition company (SPAC). The shares have been quite volatile in their first four trading days, with the stock rising as high as $84.70 but mostly moving down through the week to close at $19.52 on Friday.
But even at that close, the company, which operates an online marketplace for car insurance trading, is squarely in "unicorn" territory with a value of more than $1 billion. That said, its market value varies a bit based on what source you check. Yahoo Finance puts the company's latest value at $1.55 billion, while Refinitiv puts it higher at $1.9 billion.
That means that if Cheche had made a traditional IPO, its fundraising almost certainly would have been $100 million or more, since companies typically sell 10% or more of their shares in such offerings. That's significant because we haven't seen a Chinese listing of this size in New York since the end of March this year, when a new rule took effect requiring all Chinese companies to first register with the country's securities regulator before making overseas listings.
Cheche's successful completion of its registration was announced last Thursday in a notice on the China Securities Regulatory Commission's (CSRC) website, according to a report by financial media Caixin. Cheche first announced its plan for the SPAC listing with Prime Acquisition I as early as a year ago, well before the CSRC's new registration system took effect.
The somewhat chaotic timing of all this shows how numerous obstacles were thrown onto the tracks of U.S.-bound Chinese IPOs quite suddenly over the last two years. It's only now that the tracks are finally being cleared of most of those obstacles, paving the way for Cheche and others to resume U.S.-based fundraising that has mostly ground a halt over the last two years.
Apart from the CSRC registration requirement, the other major obstacle that had derailed such listings was displeasure from the U.S. securities regulator over its inability to access audit papers for New York-listed Chinese firms. That issue was largely resolved last year when the U.S. .and Chinese securities regulators signed a landmark information-sharing agreement giving the U.S. regulator the access to Chinese audit records it was seeking.
In an encouraging sign, investors appear to be giving Cheche a thumbs-up in terms of valuation. The company had an enterprise value of $841 million when the deal was first announced in September last year. That figure has jumped nearly 40% since then to $1.16 billion, according to the latest data from Yahoo Finance.
The company's latest stock price also gives Cheche a price-to-sales (P/S) ratio of 3.2, which looks relatively strong, especially since the company is still losing money. By comparison, profitable Chinese rivals Fanhua (FANH.US) and Waterdrop (WDH.US) trade at lower multiples of 0.84 and 1.3, respectively. Even U.S. insuretech company Lemonade (LMND.US) trades at a lower P/S ratio of 2.3.
The big caveat, of course, is the huge volatility in Cheche's stock price so far. Investors are clearly still trying to figure out how this company should be valued, and the stock is almost certain to keep moving downward until it finds its final equilibrium.
Modest fundraising
We suspect that Cheche will be doing some additional fundraising soon, which could put more downward pressure on its stock. The company raised a very modest $22.1 million from its SPAC listing, including $18 million from selling shares to new investors and another $4.1 million from the SPAC's internal trust fund.
That's a relative pittance compared with the $100 million-plus the company probably could have raised in a traditional IPO, which is why it's likely Cheche will sell new shares to raise more cash in the months ahead. The company had just 155 million yuan ($21 million) in cash and short-term investments at the end of last year, roughly a third of the 431 million yuan a year earlier, showing it's rapidly burning through its cash and probably needs more to keep expanding its operations.
Cheche cited third-party data saying it was China's fourth-largest insuretech company in 2021, based on its gross written premiums. It has grown even more since then, with its revenue up 54% last year to 2.68 billion yuan from 1.74 billion yuan in 2021. The company is also relatively disciplined in terms of spending, with its operating costs up just 8% over the same period, mostly due to a 26% rise in its sales and market costs last year.
As a result, Cheche's operating loss narrowed 26% last year to 116 million yuan from 156 million a year earlier. Cheche's revenue looks particularly strong compared with Fanhua and Waterdrop, which both reported revenue declines last year as the pandemic took a toll on their business. By comparison, Cheche said its business was relatively unaffected by the pandemic.
Cheche isn't the only Chinese company to get the Chinese regulator's green light to list in New York, though it's the largest so far. Haoxi Health Technology Ltd.'s application to list in the U.S. was also officially approved last week. But Haoxi looks relatively small, with a fundraising target of just up to $15 million, according to its updated prospectus filed with the U.S. Securities and Exchange Commission (SEC) last week.
Majestic Ideal Holdings, a provider of supply chain management services for textile companies, also made headlines in July when it became the first company approved for a New York listing by the CSRC. Majestic has yet to complete its IPO, though it filed an updated prospectus for the listing just last week, seeking to raise a modest total of less than $20 million.
It's still quite early days for U.S.-bound Chinese IPOs, and the fact that Cheche is the biggest company approved so far shows the CSRC is probably being cautious in its review of larger listing candidates. Still, the approval of Majestic, and now Haoxi and Cheche, shows China intends to move forward with this plan, which means China-focused U.S. investors should soon have some interesting new options to choose from.
Have a great investment idea but don't know how to spread the word? We can help! Contact us for more details.
The Bamboo Works offers a wide-ranging mix of coverage on U.S.- and Hong Kong-listed Chinese companies, including some sponsored content. For additional queries, including questions on individual articles, please contact us by clicking here.
To subscribe to Bamboo Works free weekly newsletter, click here