China baker with Madison Avenue dreams serves up New York IPO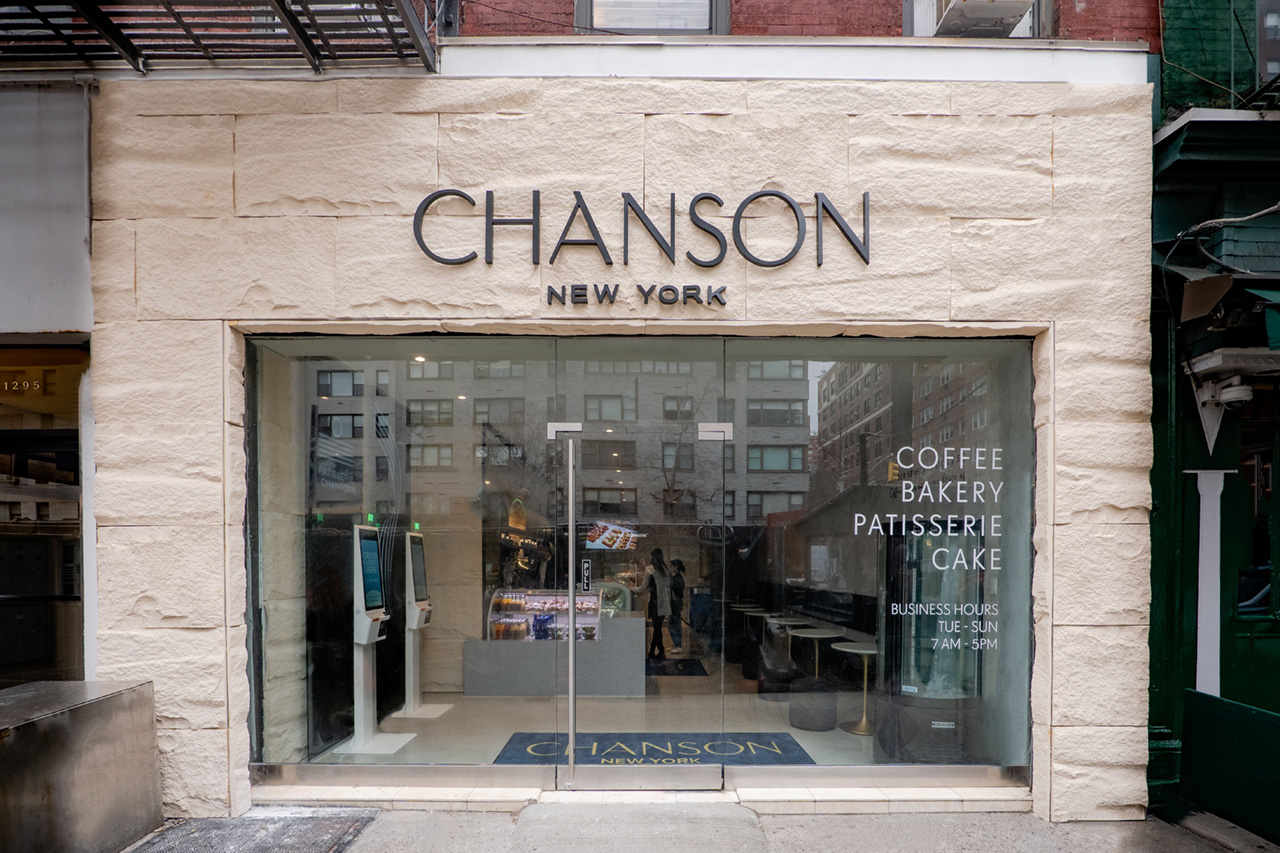 Western China-based Chanson International will use proceeds from its IPO to expand its fledgling chain of U.S. cafes to about a dozen over the next year
Key Takeaways:
Chinese bakery chain operator Chanson International has raised $13.6 million from a Nasdaq IPO, with plans to use the funds to expand its New York presence
The IPO comes two years after the company's first filing, reflecting multiple difficulties it faced, from a U.S.-China regulatory dispute to a two-month Covid lockdown in its home city
By Doug Young
What do the city of Urumqi, sleepy capital of Western China's Xinjiang region, and New York's splashy Madison Avenue have in common?
Not much, at least until this week, when the unlikely pair of cities were joined through an IPO by Chanson International Holding (CHSN.US), whose origins lie in Urumqi despite its French sounding name and Big Apple fixation. The company raised a relatively modest $13.6 million in its listing by selling 3.4 million shares for $4 each, representing the lower end of its $4 to $6 price range.
The shares traded down in their debut, indicating perhaps investors weren't quite ready just yet for this New York breakfast from China.
The company will use the funds to expand its fledgling chain of dine-in New York cafes, whose name comes from the French word for "song," and whose origins were inspired by founder and Chairman Li Gang's love for western-style pastries, despite his Chinese background.
Chanson traveled quite a long road to get to this point, facing numerous obstacles in its drive to bring a new dining option to U.S. investors looking to bet on China's vast restaurant market. The Chinese baked goods market was worth $31.3 billion in 2020, and is expected to grow to $41.6 billion by 2025, according to third-party data supplied in the latest copy of Chanson's prospectus filed this month.
Chanson began as a Chinese bakery chain, and currently has 33 outlets in Urumqi serving baked goods produced at a central facility. The original company was established in 2009, and began its New York journey with the establishment of local subsidiary, before opening its first Patisserie Chanson on 23rd Street in 2017.
It currently has three stores in New York, including one that just opened in mid-March. It expects to open seven new stores in China and seven in U.S., bringing its total to 50 stores by the end of this year. We'll go into the company's expansion plans in more detail shortly, both for the Chinese and U.S. chains. But first some more history on the long road to its IPO.
The company made its first public filing for a New York listing in 2021, seeking to raise a similar modest sum of $22 million. But a tussle between the U.S. and Chinese securities regulators erupted not long after that over access to China-based accounting records, effectively putting the brakes on what was formerly a steady train of Chinese companies listing on Wall Street.
That issue was resolved last year when the two regulators signed a landmark information sharing agreement, which got high marks from the U.S. regulator in a trial period last fall.
Adding to the uncertainty, China's securities regulator sent signals around the same time on the legal status of Chinese listings in New York, leading some to worry it might ban such listings that had previously operated in a gray area. That issue was also resolved when the Chinese regulator issued new guidelines for overseas listings by Chinese companies at the start of this year, showing it would allow the process to continue.
Covid crush
But perhaps the biggest challenge on Chanson's road to Wall Street came in its own home China market, where strict measures to contain non-stop Covid outbreaks last year often forced retailers to suspend or close their stores for weeks or months at a time. Chanson's prospectus shows its central bakery began to feel the impact from local Covid-control measures last August, culminating with the closure of all of its stores for nearly four months.
That risk should also be firmly in the past with China's sudden announcement that it was scrapping most of its Covid controls early last December.
Last but not least, the company has had to deal with big price increases for flour, one of its biggest costs, as a result of global inflation stoked by the Russia-Ukraine war.
The latest financials in Chanson's prospectus only run through the first half of last year, meaning they don't reflect the second-half pinch it inevitably felt from the Covid lockdowns. Its revenue for the first six months of 2022 rose 27% to $8.54 million from $6.74 million for the year-ago period, though we suspect the full-year figure will be much flatter or perhaps even contract due to the big Covid disruptions.
Revenue from the company's China operation comes mostly from bakery products. The U.S. stores are a bit more diverse due to their dine-in format, deriving about a quarter of their revenue from bakery items, a quarter from dine-in food and half from beverages.
The company is also relatively profitable, though its net income fell by nearly half in the first half of last year to $221,000 from $423,000 a year earlier.
At its new market value of about $31 million, the company trades at a very high price-to-earnings (P/E) ratio based on its 2021 earnings, though the figure is likely to come down to more reasonable levels as profits rebound in the post-Covid era. On a price-to-sales (P/S) basis using its 2021 revenue of $14.7 million, the company trades at a ratio of 2.1. That's slightly below the 2.7 for Yum China (YUMC.US; 9987.HK), operator of KFC and Pizza Hut restaurants in China, and the 3.5 for U.S. coffee giant Starbucks (SBUX.US).
Patisserie Chanson bakeries are a serious matter for founder Li Gang, who hired pastry chef Rory Macdonald to lead his original New York store in 2017. Macdonald's influence helped the bakery get a mention in the New York Times' "off the menu" section for new openings, and he stayed on until 2018 before becoming an advisor to the company. His name isn't included in the latest prospectus.
Chanson plans to open three to five new stores each year in China over the next five years, which it will do using cash flow from its local operation. It's saving its IPO cash pot to use on a relatively aggressive New York expansion, which will see the company build up its store count to about a dozen over the next year, consisting of two clusters of six, each served by a single baking facility.
With a presence at two such extremes, there's plenty of room for expansion in other markets, both in Chanson's home China market and also the rest of the U.S. In that regard, Chanson says it plans to use New York as a springboard to other Eastern U.S. markets over the next two to three years, with a next possible stop in Boston. The company could also eventually expand to other cities in Xinjiang, and to other parts of China as well.
The Bamboo Works offers a wide-ranging mix of coverage on U.S.- and Hong Kong-listed Chinese companies, including some sponsored content. For additional queries, including questions on individual articles, please contact us by clicking here.
To subscribe to Bamboo Works free weekly newsletter, click here