Burning Rock narrows losses with drug research as new driver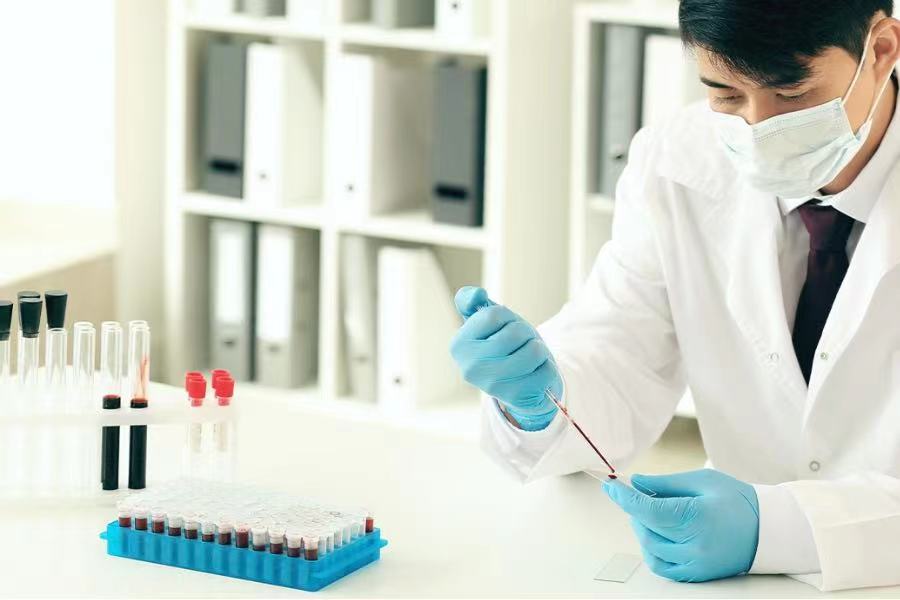 The cancer testing company has finally reduced the flow of red ink and is generating a growing income stream from drug research services
Key Takeaways:
Burning Rock's net loss narrowed 29% to 185 million yuan in the first quarter from the same period a year earlier, helped by lower R&D and sales expenses
Revenues from R&D services for drug companies more than doubled, becoming the company's latest growth engine
By Molly Wen
Cancer detection specialist Burning Rock Biotech Ltd. (BNR.US) has seen its revenue figures shoot upwards in the past few years, boosted by growing demand for precision oncology services. But the company's share price has been heading stubbornly in the opposite direction.
The genetic testing firm's shares have been sinking since February 2021 as widening net losses unnerved the market. But the company's latest quarterly earnings released last Tuesday suggest the tide may be turning, even if investors remain to be convinced about a brighter outlook.
The company's net loss in the first quarter shrank 29% to 185 million yuan ($26 million) from the same period a year earlier. Compared with the preceding quarter, the loss narrowed by 14%. Gross profit for the quarter rose nearly 13% to 98.8 million yuan from the same period a year earlier, while gross margin rose 4.7 percentage points to 69.3%.
However, the reduced flow of red ink was not enough to dispel the investor blues. Burning Rock's shares bounced 2.6% to $2.73 on the day of the earnings, but over the next three days doubts resurfaced and the price slid more than 11%, ending at $2.42 on Friday. So far this year, Burning Rock's shares had been languishing below $4, down more than 90% from its all-time high in February 2021.
Worries about revenue growth may have soured the mood. In the fourth quarter of last year, the company posted revenues of 142 million yuan, down 3.5% year over year. Revenues rose 5.2% to 143 million yuan in the first quarter from the same period of 2022, but the uplift was not strong enough to signal a robust recovery.
More importantly, the narrower loss did not stem from greater efficiency, but from cost-cutting. Burning Rock's gross profit in the first quarter fell 2.5 million compared with the prior quarter, but expenses for R&D, sales and administration shrank by 63.2 million yuan. For pharmaceutical companies, such costs are a marker of business scale. So as the company expands, the expenses may pick up again.
Upbeat forecast for 20% revenue growth
Despite the underwhelming results, the company remained optimistic about the annual prospects, sticking with a forecast for revenues to rise around 20% in 2023. For the past three years, annual turnover has kept scaling new heights, from 429 million yuan in 2020 to 508 million yuan in 2021 and rising again to 563 million yuan in 2022, a compound annual growth rate of 14.6%. But last year revenue growth slowed to just below 11%, leaving investors keen to see how the management team might conjure up a 20% jump this year.
Burning Rock specializes in genetic cancer testing, including screening patients for gene mutations, and guidance on the use of targeted therapies. While other screening companies tend to focus on a single form of the disease, Burning Rock has been able to detect multiple cancer types through Next-Generation Sequencing (NGS).
A study published in February showed that a technology platform developed by Burning Rock had demonstrated 98.9% specificity and 69.1% sensitivity in early detection of the six most lethal cancers in China, namely lung, liver, colorectal, ovarian, esophageal and pancreatic cancers.
Burning Rock aims to differentiate itself with its sales model, as well as the scope of its screening products. There are typically two sales models for genetic oncology testing services. In the centralized laboratory model, a third-party testing company serves various medical institutions. In the other model, hospitals and testing companies build laboratories together.
Barriers to entry for the centralized model are relatively low, stoking intense competition and higher sales costs. The partnership route, being better regulated, can generate a relatively stable income stream and higher profits once the laboratory has been built.
Burning Rock is pushing forward with hospital collaborations, according to the first-quarter results. Revenue from the hospital partnerships rose 5.3% to 51.56 million yuan from 48.96 million yuan in the equivalent quarter of 2022. Meanwhile, revenue from centralized lab services fell nearly 17% to 61.8 million yuan from 74.21 million yuan in the prior year's quarter, with the company citing falling testing volume in January due to the Covid pandemic.
Jump in drug R&D services
Burning Rock is also developing another income stream from services to detect residual cancer cells after treatment, thus helping pharmaceutical clients to target the development of new drugs.
China is becoming a major global hub for pharmaceutical innovation, with high demand for technical support for ground-breaking drugs. In the first quarter, Burning Rock earned revenues of 29.15 million from drug R&D services, a leap of 136% from 12.36 million yuan in the same period of last year.
In addition, it signed 75 million yuan worth of collaborations with drug firms in the period, a 27% year-over-year increase, fueling future revenue growth. Services for drug companies may be a smaller piece of the revenue pie but they can still energize growth in a highly competitive market.
As an industry leader, Burning Rock still invests heavily in R&D. The spending reached 94.42 million yuan in the first quarter, equivalent to two thirds of operating revenue. The company held cash, cash equivalents, restricted cash and short-term investments of 803 million yuan at end-March, around 13% less than three months earlier, but the amount should be enough to support long-term expenses.
At present, Burning Rock's price-to-sales (P/S) ratio stands at 3.3 times, above the 0.86 times for Genetron Holdings (GTH.US), a Nasdaq-listed Chinese stock in the same sector that has been in delisting danger as its price languished below $1. But Burning Rock's ratio pales in comparison to the 26.1 times of New Horizon Health (6606.HK), a Hong Kong-listed oncology testing company that came close to turning a profit last year. The ratio gap points to reservations among investors about the outlook for Burning Rock.
The cancer testing company may have to maintain revenue growth and demonstrate a profit roadmap to persuade the market that it deserves a higher valuation.
To subscribe to Bamboo Works weekly free newsletter, click here