Barley Files for Hong Kong IPO as China's Hair Transplant Industry Booms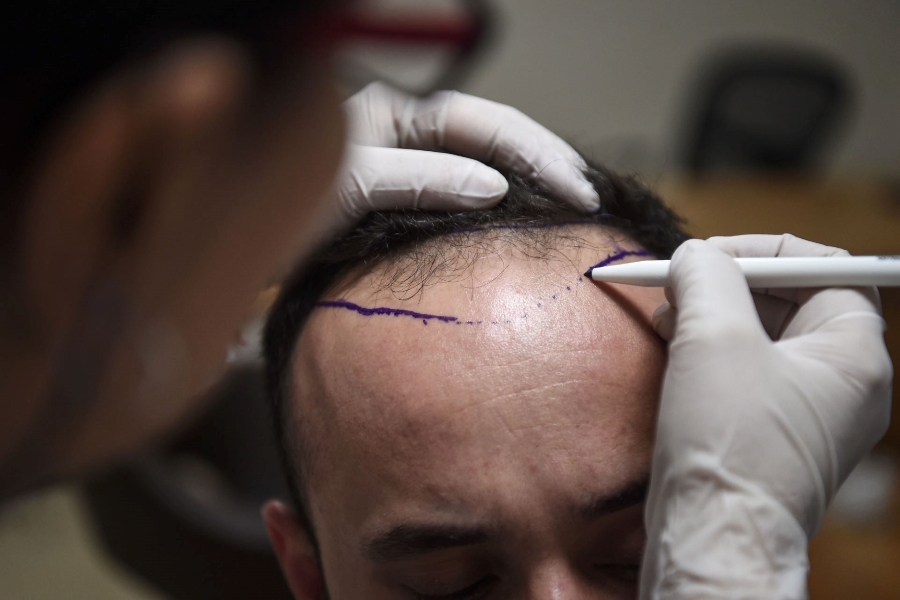 Barley Hair Transplant is poised to become the second Chinese hair transplant company to list in Hong Kong after the IPO of Yonghe Medical Group
Key takeaways:
Barley Hair faces stiff competition in a mushrooming industry in China, with growing regulations and new rivals
Overcrowded in the sector has caused gross margins to fall due to massive advertising and branding costs
By Ellie Si
Barley Hair Transplant Medical (Shenzhen) Group Co. Ltd. has filed for an IPO in Hong Kong at a time when China's Gen Z is fueling growth in the hair transplant industry. One in seven people in China below the age of 30 suffers from hair loss, and this generation has the disposable income and willingness to spend money on their appearance. Barley Hair follows Yonghe Medical Group (2279.HK), another Beijing-based hair transplant company, which listed in Hong Kong in December 2021.
Barley Hair calls itself a middle-to-high-end provider of follicle diagnostics and therapeutics, offering hair condition diagnostics, micro-needle hair transplants, hair strengthening and nourishing. Surgical hair transplant is its biggest revenue generator, bringing in more than 80% of sales in 2021.
The company's customers have grown to 32,700 in 2021 from 23,800 in 2019, but Barley Hair has barely scratched the surface of the playing field, where millions are balding. One in six Chinese on average – or 250 million people – complain about hair loss, according to data from the National Health Commission of China. And four out of five of these 250 million are showing symptoms of hair loss before the age of 30.
Hair loss has been lucrative for Barley Hair, which started in 1997, according to information on its website. In the IPO prospectus, the company, which operates 33 facilities across the country, said its founder Li Xindong, a cosmetic surgeon, registered the trademark of Kefayuan in 2004. In 2019, the company changed its name to Barley and currently employs 180 doctors and 690 medical professionals.
According to its preliminary prospectus, Barley Hair is the largest medical group providing hair-related treatment by revenue in first-tier cities in China, with a market share of 5.2%. Quoting research from CIC, the company said the market for hair transplant services grew from 8.3 billion yuan ($1.24 billion) in 2016 to 23.8 billion yuan in 2021, a compound annual growth rate of 23.5%. The industry is expected to reach 71.2 billion yuan in 2026, a compound annual growth rate of 24.5% from 2021 to 2026.
Research from Essence International Financial Holdings, a financial services company, shows that the hair transplant industry currently has a penetration rate of less than 1%. Barley Health said in its prospectus it believes "that the industry is still at an early stage of development and will continue to grow as more players enter the market." Barley Hair plans to use the money it raises through the IPO to expand operations, develop new products and services and invest in research and development.
According to financial data from the prospectus, Barley's revenue rose to slightly above 1 billion yuan ($149 million) in 2021, up 37% from 747.2 million yuan in 2019. Revenue from surgical hair transplants accounted for 95.7%, 93.1% and 79% respectively in the three years. Barley Hair, just like its competitor Yonghe, is developing non-surgical interventions to help prevent hair loss to diversify its revenue stream.
Gross margins on the decline
It is interesting to note that Barley Hair's charge per patient and gross margin have declined steadily. In the past three years, the charge per person fell from 30,000 yuan to 25,800 yuan to 24,700 yuan on average, a cumulative decline of 17.6%. Its gross margin shrank to 70.9% in 2021 from 79.8% in 2019.
New competitors could squeeze margins further. In addition, marketing costs to promote the brand amounted to more than half of the revenue generated in 2021, further squeezing margins. Despite Barley Hair turning a profit in 2020, it did not see profit growth from 2020 to 2021, when profit fell 5% year-on-year.
The failure to grow net profit despite rising revenue stems from the massive spend needed for marketing campaigns to generate sales. The company lost more than 15 million yuan in 2019, which it blamed on rebranding costs after it changed its name. Barley Hair's sales and distribution expenses reached 501 million yuan in 2020, 67% of revenue. Its reliance on marketing campaigns is going to continue to dent the bottom line.
In addition, the hair transplant industry in China has come under scrutiny in recent years after a 2019 expose about malpractice. Barley Hair said in its prospectus that despite precautions and practices in place, it cannot avoid "outcomes that may lead to complaints, investigations, claims or legal proceedings."
As Barley Hair has proprietary technologies, it has not invested much on research and development. R&D expenses in the past three years were 6.46 million yuan, 4.6 million yuan and 4.78 million yuan, respectively, from 2019 to 2021.
Massive sales and marketing expenses are common for hair transplant companies due to the cutthroat nature of the industry. Yonghe recorded nearly 2.2 billion yuan in revenue in 2021 and has a head start in the hair transplant market compared to Barley Hair.
Yonghe's latest price-to-earnings (P/E) ratio stands at around 31 times. Using that as a reference for Barley Hair, which recorded a profit of 66.12 million yuan in 2021, gives us an IPO valuation of around HK$2.4 billion ($308 million). Yonghe's market cap last week stood at HK$4.9 billion.
The likes of Simson Hair Transplant and Lotus Hair Transplant with similar scale of business operations like Barley Hair are also growing fast. According to research by Essence International Financial, the market share of the three companies stands between 3.6% and 5.3%, highlighting the competitive landscape in the industry. With the threat of intense competition, falling margins and steep marketing expenses, investors could take a wait-and-see approach as Barley Hair readies its listing.
To subscribe to Bamboo Works weekly free newsletter, click here