Bamboo Works 2.0: The New Voice for China Stocks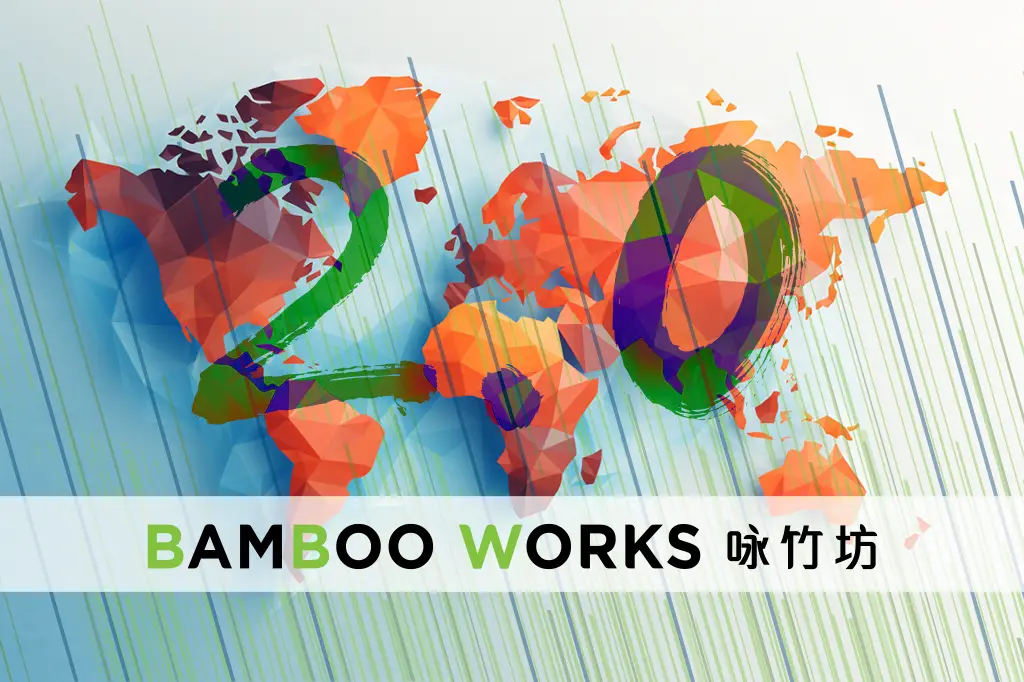 By Bamboo Works
Bamboo Works (www.thebambooworks.com) announced the launch of its version 2.0, a major upgrade in its mission to introduce the world to China-concept stocks. With the upgrade, Bamboo Works aims to better serve global investors by providing more comprehensive and in-depth insight into overseas-listed Chinese companies, the Chinese economy, and major industry segments.
Most significantly, the upgrade provides enhanced content offerings, including the following new sections:
– Fast News: Bamboo Works introduces a "Fast News" section alongside its existing long-form news analysis, providing succinct and timely updates on significant market developments in a real-time format.
– Expert Corner: Using a blog format, Expert Corner is a place where industry experts share their analytical views on a range of topics from investor and public relations perspectives. This section helps investors and listed companies gain better understanding of financial markets, policies, and different industries.
– China Bulletin: Using email newsletters and dedicated columns, Bamboo Works' co-founder and editor-in-chief Doug Young provides weekly updates on the latest developments in the Chinese economy and on Chinese stocks. Doug combines mainstream financial media coverage with Bamboo Works' own reporting and his personal analysis to offer insights into the latest macroeconomic and industry trends, and on corporate news.
– China Inc: Co-founders Doug Young and Rene Vanguestaine, each a seasoned financial expert with over 30 years of experience in China, discuss the latest major China economic and corporate stories in a weekly 15-minute podcast. Drawing on their extensive knowledge gained from years of following the ups and downs of global capital markets and their firsthand experience in China, they bring their own insight and analysis to global listeners seeking to understand the latest Chinese business trends.
Doug Young commented: "Delivering high-quality, independent content has always been our core mission at Bamboo Works. In today's diverse media landscape, we aim to provide a richer selection for readers with diverse information consumption habits and interests. Through the addition of these sections, we can present more compelling stories about Chinese stocks from a wider range of perspectives."
Drawing on two years of reader data, Bamboo Works has discovered that, apart from the U.S. and Mainland China, Hong Kong has the largest number of Chinese stock investors. To provide a better experience for readers of Traditional Chinese in Hong Kong and other regions, Bamboo Works has expanded its languages to include Traditional Chinese in addition to English and Simplified Chinese. Alongside existing news distribution partnerships with Bloomberg and Refinitiv terminals, as well as Factiva and the Seeking Alpha, Benzinga and FT Chinese communities, Bamboo Works' Traditional Chinese news reports are also distributed on Yahoo Finance's Hong Kong news page.
Bamboo Works has upgraded its entire visual system, including a new logo, color scheme, and website layout, to provide a better reading experience. The website's main server has been migrated to Google Cloud, significantly improving browsing speed for readers on desktop and mobile devices from around the globe. Bamboo Works has also started utilizing AI-generated images in its opinion pieces and plans to further explore the possibilities for AI technology to provide our readers with fresh perspectives.
Doug Young added, "With the end of pandemic and growing consensus between Chinese and American regulators on a range of issues, Chinese companies listed abroad are poised for a new era of opportunities. Bamboo Works aims to serve as a bridge and offer our millions of global readers enhanced access to these opportunities through our widely syndicated content."

About Bamboo Works
Bamboo Works provides news coverage of China stocks for global investors. Established in Hong Kong in 2021, the founding team collectively possesses over 100 years of experience in global finance and capital markets, with previous executive positions at institutions such as The Wall Street Journal, Reuters, Alibaba, Hill+Knowlton, and J.P. Morgan. Bamboo Works delivers diverse perspectives in a wide range of formats each trading day on China stocks to nearly 200,000 individual investors, institutional investors, and professionals from related industries through its official website, social media platforms, financial terminals and media outlets worldwide.