Baijiayun eyes more fundraising to feed its young, cash-hungry video empire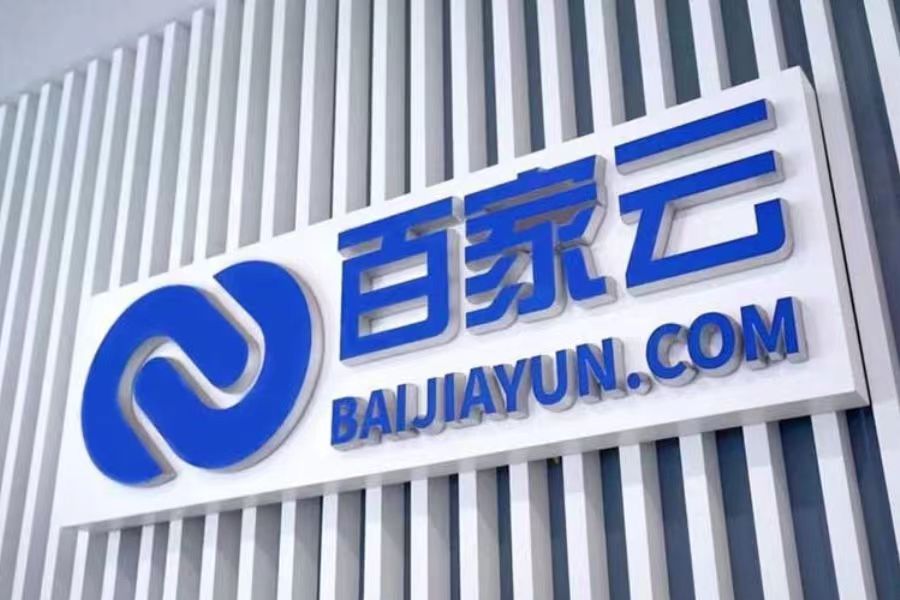 The provider of cloud-based video technologies plans to sell new shares to fund its acquisition-driven growth, even as its operating losses balloon
Key Takeaways:
Baijiayun plans to sell about 1.9 million shares at $8.03 each, targeting $13.6 million in net proceeds
The company, which recently completed a backdoor listing, plans to use about 40% of the funds to buy strategic stakes or acquire other companies
By Warren Yang
It recently completed a backdoor listing on the Nasdaq, giving it access to U.S. capital markets. Now, Baijiayun Group Ltd. (RTC.US) is rushing to leverage that access to replenish its fast-dwindling war chest, as it tries to cobble together a one-stop shop for video services through a string of acquisitions. But with its cash dwindling and only limited revenue coming in from its main businesses, the company's current path looks anything but sustainable.
Last Wednesday, Baijiayun, a software-as-service (SaaS) provider of cloud-based video technologies, announced its plans to issue about 1.9 million new shares at $8.03 each, representing a discount of about 9% from its closing price the previous day. The company expects to pocket $13.6 million in net proceeds from the sale.
Baijiayun earmarked about 40% of the funds, or $5.4 million, for investing in or acquiring companies that provide video-related services or marketing tools. It plans to split the remainder 50-50 between R&D and working capital.
Any new acquisitions would add to a growing list of deals that Baijiayun has engineered since its inception just over five years ago. The most notable — and perhaps most creative — saw the company quietly sneak onto the Nasdaq last December through a reverse merger with Fuwei Films, a maker of plastic film. Baijiayun then sold off Fuwei's film business for $30 million last March, leaving it as a listed company solely focused on its core video services.
Since becoming a listed company, Baijiayun has kept busy making more deals. Most recently, it bought 85% of Wuhan Qiyun Shilian Technology last month for 500,000 yuan ($70,000) in cash, taking full ownership of the company.
In March, Baijiayun agreed to buy out the 49% it didn't already own in Beijing Deran Technology, which provides cloud services, for 9.8 million yuan in stock and cash. The same month, Baijiayun also signed a larger deal to buy Beijing Hydrogen, another cloud service company, for a total consideration of 107.7 million yuan, mostly in stock. That transaction closed last month.
Successful acquisitions are a good shortcut to fast revenue growth for aggressive startups like Baijiayun. But in this case, the company needs to work harder to better integrate its many new acquisitions. The company's revenue nearly tripled to $68.6 million in dollar terms in the two years to June last year. But its gross profit increased at a far slower rate of less than 40% during the period.
The disconnect owes to ballooning spending by Baijiayun's for every dollar of revenue it generates. That figure jumped almost fivefold over the two-year period as text-messaging services and artificial intelligence (AI)-based products, the fastest-growing revenue sources for the company, have far higher costs than its previous main offering, real-time video and audio communication tools.
On top of that, Baijiayun's administrative costs and R&D expenses also swelled over the two-year period, plunging the company into the red with a net loss of $12.6 million in its fiscal year through June 30 last year, reversing a net profit of $3.7 million two years earlier.
Financial investments
Baijiayun also makes financial investments to try to make more cash to fund its business, but they are eroding, instead of boosting, its cash flow. In 2020, for example, the company used $7.8 million on a net basis to purchase short-term investment instruments – far higher than the $4.3 million generated from its operations. Cash flow for the 12 months to June last year was even worse at a negative $17.8 million from operations, even as Baijiayun spent a net $27.5 million for investments.
So, it's no wonder Baijiayun's cash hoard is diminishing quickly. At the end of June 2021, the company had $48 million in cash and cash equivalents. But by the end of last year, the figure was down to just $3 million.
Baijiayun's less-than-stellar finances mean it's constantly under pressure to raise new funds. It has gone through five funding rounds as a private company since its founding in 2017. It also sold $10 million of convertible notes in February, and the $30 million it generated from the sale of Fuwei Films will undoubtedly also be useful.
Apart from these big transactions, the company has also received numerous smaller short-term loans from founder and CEO Li Gangjiang and entities related to him. Such related-party transactions are common among Chinese companies but are also controversial.
In Baijiayun's case, its borrowings from "Li & Co." were interest-free. But such cash exchanges are a two-way street, and Baijiayun has also lent to companies controlled by Li without charging interest. Now that Baijiayun is listed, it shouldn't be able to use its ties to Li as freely as before without running the risk of raising investor eyebrows.
Baijiayun's planned new share offering makes use of its capital market access, and thus its recent listing is justified for that reason. But it also comes at a cost for existing shareholders whose stakes will be diluted. In fact, anyone with Baijiayun shares should be prepared for more such dilution, since the company already has a track record of using its stock to fund acquisitions. But that dilution could be worthwhile if the company's investments ultimately lead to profitable growth.
For now, though, anyone considering this stock may need to take a leap of faith. The market for cloud-based video services could grow fast, fueled by demand for everything from metaverse software to online classes. But businesses that perpetually lose money in promising industries are also quite common.
Baijiayun's stock has fallen about 5% since it filed for the new share issuance, though it still trades at a relatively solid price-to-sale (P/S) ratio of about 4.9. That's slightly higher than 4.4 for Vobile Group Ltd. (3738.HK), an SaaS company specializing in online video content protection and monetization services.
To boost and sustain its valuation, Baijiayun will need to show that it's not a black hole for investor dollars. It will also need to better integrate its acquisitions, and start charging higher prices for its costlier AI services to raise its margins.
Have a great investment idea but don't know how to spread the word? We can help! Contact us for more details.
To subscribe to Bamboo Works weekly free newsletter, click here