Autonomous Driving Tech Firm Hesai Takes Pole Position With U.S. IPO Application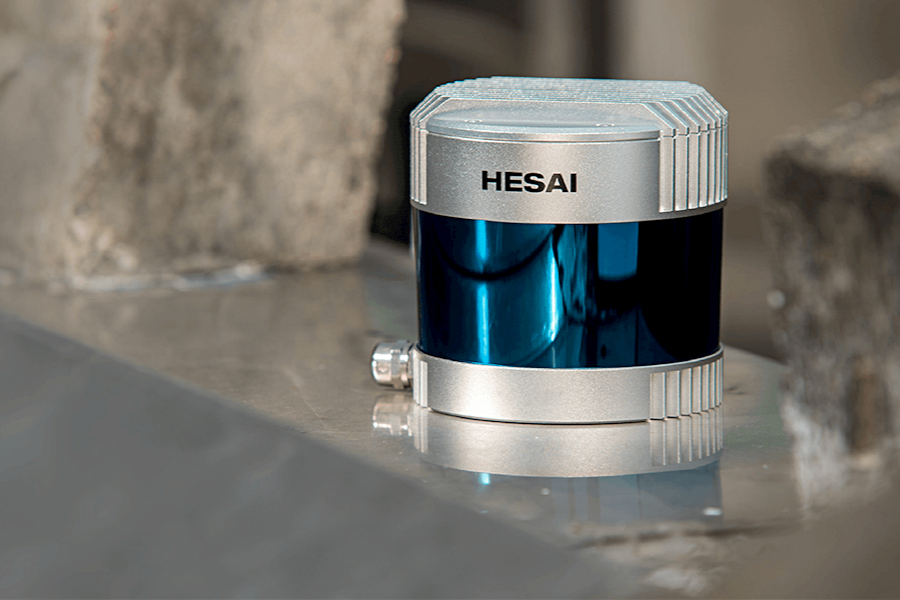 The maker of light detection and ranging (LiDAR) technology could become the first major U.S. IPO by a Chinese company in more than a year
Key Takeaways:
Hesai Group's IPO application includes Goldman Sachs, Credit Suisse and Morgan Stanley underwriting their first new U.S. listing by a Chinese company in more than a year
A successful IPO would make the company the world's largest listed maker of light detection and ranging (LiDAR) technology used in self-driving vehicles
By Doug Young
The one-month window between the western and the lunar new years is usually a dead period for Chinese IPOs, as many candidates choose to make such listings when investors return to work after the two major holidays. But this year is shaping up quite differently, as a backlog of companies scramble to get to market in a climate that has suddenly become favorable after a pause of more than a year.
These past two weeks are typically the slowest part of the dead period, since they mark the final stretch before China and Hong Kong go on extended holidays to celebrate the arrival of the Year of the Rabbit that starts on Sunday. And yet two major new IPO filings have appeared in the U.S. during that time, including the most recent filed on Tuesday by Hesai Group, an autonomous driving technology company based in China's commercial hub of Shanghai.
The two new applications follow another major one that we wrote about earlier this week from adult education firm QuantaSing, which featured investment banking majors Citigroup and CICC sponsoring their first new Chinese IPO application in the U.S. in more than a year. That deal was set to raise up to $44 million.
No fundraising target was given on Hesai's application, though we suspect the amount will be quite a bit larger, perhaps as high as $300 million, based on reasons we'll give shortly. Similar to the QuantaSing listing, Hesai's IPO also features the first appearance by investment banking majors Goldman Sachs, Credit Suisse and Morgan Stanley as underwriters for a new U.S. IPO by a Chinese company in more than a year.
The presence of three such major names on a single listing partly explains our thesis of why this IPO could be quite large, since smaller listings would typically have just a single underwriter.
The bigger backstory is that U.S. IPOs by Chinese firms came to a near halt in July 2021, as regulatory issues in both China and the U.S. cast a major cloud of uncertainty over the future of such listings. Two of the biggest issues were purely Chinese, one involving data security and the other involving generally tighter government oversight of all Chinese companies. Both of those issues have now been largely resolved, clearing the path for listings to resume.
The other major issue was a dispute between the Chinese and U.S. securities regulators over the latter's access to audit data on New York-listed Chinese companies. That dispute was also largely resolved with the signing of a new agreement in August and a successful test inspection that wrapped up in November.
The pause in most new listings dates back to July 2021, meaning there's now roughly a year and a half backlog of companies that could suddenly restart their stalled IPO plans. Accordingly, many, like QuantaSing and now Hesai, are accelerating their plans in a bid to be first out of the gate. These companies – and their bankers – all realize that investor fatigue will inevitably set in as this flood of new applicants launch their IPOs, and thus are trying to strike while interest levels are high.
New leader
Hesai's story certainly looks interesting, with the company billing itself as the world's largest maker of light detection and ranging (LiDAR) systems, which use light to determine the location of objects in self-driving cars. The company says that 12 of the world's largest autonomous driving companies were using its products as their primary LiDAR solutions at the end of 2021, giving it about 60% of the market that year.
In terms of actual customers, the company lists three Chinese names, electric vehicle maker Li Auto (LI.US; 2015.HK); China-owned British sports car maker Lotus and a company called Jidu, as its largest ones. That indicates Hesai is still very much dependent on its home China market.
Interestingly, neither of two online lists of the world's top LiDAR companies we found included Hesai's name, possibly because most of their members were publicly listed companies. Among those, three of the biggest were Velodyne LiDAR (VLDR.US), Ouster Inc. (OUST.US) and Luminar Technologies (LAZR.US), which all had revenue of between $40 million and $45 million in their latest reporting years. Velodyne and Ouster both had price-to-sales (P/S) ratios of about 5, while Luminar was much higher at 53. That gave Luminar a market value of about $2 billion – roughly 10 times higher than the other two.
Based on those three companies' revenues, Hesai indeed looks like the industry leader. The company posted revenue of 721 million yuan ($106 million) in 2021, up 73% from the previous year. Revenue grew another 73% year-on-year in the first nine months of 2022 to 793 million yuan. On an annualized basis that would give the company about $156 million in revenue last year, or triple the level of the other three companies.
Hesai is losing money, reporting net losses of 245 million yuan in 2021 and 165 million yuan in the first nine months of last year.
A P/S ratio similar to Velodyne and Ouster would give Hesai a market value of about $780 million. But we suspect it will probably get a higher multiple due to its market-leading position, valuing it at around $1 billion to $1.5 billion. That brings us back to our earlier discussion of fundraising. Since companies typically float 10% to 15% of their shares in such listings, Hesai's listing should probably raise at least $100 million, and possibly as much as triple that amount if demand is strong.
The company previously filed an application to raise 2 billion yuan in a listing on China's domestic STAR Market in 2021, though it later withdrew the application. Still, that amount also suggests Hesai may try to raise $200 million or more in this latest listing attempt.
The other new listing application we mentioned at the top of this review came last week from biotech drug maker Structure Therapeutics, and also didn't give a fundraising target. Most U.S. IPO applications typically include at least an initial fundraising goal to give investors an idea of the company's scale and valuation. Thus, the absence of such targets in both of these new applications suggests they were filed in relative haste, as Chinese companies that have waited for more than a year expedite their plans to get to U.S. markets ahead of the crowd.
To subscribe to Bamboo Works free weekly newsletter, click here