Autohome's posts fifth quarterly profit rise, driven by interest income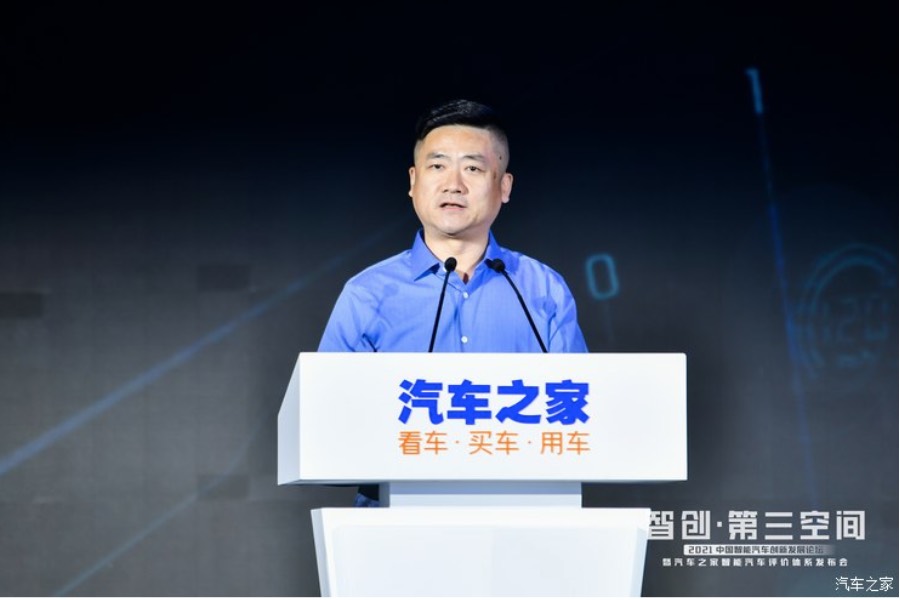 The car services provider's profit continued to improve in the third quarter, as strong gains in its online marketplace were offset by weakness in its other two main divisions
Key Takeaways:
Autohome's revenue rose 3.5% to 1.9 billion yuan in the third quarter, while its net profit grew nearly 14% to 564 million yuan
The company's online marketplace was the best performer of its three main businesses, posting 25% revenue growth year-on-year
By Lau Chi Hang
Despite some fits and starts, especially at the start of the year, China's auto market has performed relatively well lately, with sales rising steadily in recent months. That's propelled online car services provider Autohome Inc. (ATHM.US; 2518.HK) to improving performance, including a 3.5% rise in its third-quarter revenue to 1.9 billion yuan ($264 million) and a nearly 14% jump in its profit to 564 million yuan, according to its latest quarter results released earlier this month.
Among its three major businesses, revenue from its media services reached nearly 480 million yuan, down 14% year-on-year. Its leads generation services increased slightly by 2.6%. Its best performer was its online marketplace, whose revenue rose 25% to 599 million yuan, mainly due to increased contributions from data products.
Autohome's U.S.-listed stock closed up 2.2% at $26.76 after the latest results were announced, and its Hong Kong shares followed with a 3.4% gain the next day. But we should point out that broader indexes in both New York and Hong Kong posted strong gains those days, meaning Autohome shares were more likely lifted by the bigger tide.
A deeper dive into the numbers shows Autohome's core car-related services weren't necessarily the main driver behind its strong profit gains, which instead were largely the result of big contributions from interest income and investment returns. Despite posting overall revenue gains for the quarter, higher sales and marketing expenses and management fees actually caused the company's operating profit to fall 13% year-on-year to 166 million yuan.
But the company's bottom line got a lift from interest and investment income, along with equity gains in its investments, which contributed a combined 260 million yuan in this year's third quarter. Despite the broadly improved performance, the overall road ahead hardly looks like smooth sailing for the company.
Aggressive challengers
Autohome's media services business, one of its three core engines providing information and communication channels for brand promotion and car sales, is losing momentum as it comes under pressure from competitors, especially ByteDance's DCar and Tencent-backed Bitauto. That pair of challengers, drawing on their parents' huge user bases, are testing Autohome's leadership in the media services area and threatening to overtake its leading position.
Autohome's leads generation services looks slightly better, growing 2.3% last year by providing information services that help match dealers and consumers. Revenue for that business went into reverse with a slight decline in the first half of this year, before returning to positive territory with the latest modest third-quarter gain. Despite that, the overall picture for that part of the business looks stagnant.
That business hit a major speed bump in 2019, when Autohome clashed with dealers over price hikes for its services, leading four to drive away from the company. While the friction was eventually resolved, many dealers, chastened by the experience, decided to diversify by connecting with other online platforms as well. That's left a question mark over the leads generation service in general.
Energy space stations
The company's best performer lately is its online marketplace that provides a trading platform for both used and new cars and related services like auto loans and data products. The company has plowed extensive resources into the platform in recent years, and Autohome's future development could well rest on how the platform performs going forward.
Here, some company history is useful. Autohome was established by auto enthusiast Li Xiang in 2005, who went on to build his passion into China's leading online auto platform. The company passed a major milestone with its U.S. listing in 2013, but, little did it know, that tougher days lay ahead.
Not long after the listing a major rupture occurred between Li and the company's biggest shareholder, Australia's Telstra Corp., which ultimately resulted in Li's departure. Some said he was forced out while he said his work at the company was complete. A year after his departure, Yun Chen Capital, an affiliate of financial giant Ping An Group, purchased 48% of the company's shares from Telstra and became Autohome's largest shareholder.
Yun Chen's arrival, with its ties to a financial giant like Ping An, signaled that Autohome's auto loan and insurance business would become a major future focus, as other fintech services got added to its business mix. Under Ping An's guidance, Autohome has identified new energy vehicles (NEVs) as a promising field and launched an "energy space station" concept to promote such NEVs by allowing consumers to see and test drive cars within large store spaces. The company plans to expand its energy space stations to 101 cities over the next two years.
NEV sales in China totaled 6.28 million in the first nine months of this year, up 37.5% year-on-year, according to the China Association of Automobile Manufacturers (CAAM). The sector has strong growth potential, thanks in no small part to strong policy support, which is helping companies like Autohome find a place in the business. But NEV sales growth has begun to slow sharply this year as government incentives dwindle, and Autohome's future success will depend on how well it can develop its product offerings in the space. 
Diverging views
Investment banks are divided on the company's prospects. CLSA cast a vote of confidence in the "energy space station" concept in a recent report, saying it believes the move can help increase NEV sales for Autohome's dealer partners. It estimated the initiative will become a new growth driver for the company, potentially bringing in tens of millions of yuan this year and even more in 2024. The report also points out NEV dealers who sign on to the initiative can work with Autohome's used car business and its auto insurance arm provided through Ping An. CLSA set a target price of $31.50 for the stock – about 17% above its latest close – and maintained an "outperform" rating.
Morgan Stanley was less bullish, pointing out that car manufacturers are cutting budgets and distributors are feeling squeezed amid weak demand and lingering price wars, affecting Autohome's core business. Morgan Stanley estimates the online marketplace business will grow about 20% in the fourth quarter, but expects media services to continue declining year-on-year. It maintained a "market perform " rating for the company and revised down its target price from $31 to $29.
Have a great investment idea but don't know how to spread the word? We can help! Contact us for more details.
The Bamboo Works offers a wide-ranging mix of coverage on U.S.- and Hong Kong-listed Chinese companies, including some sponsored content. For additional queries, including questions on individual articles, please contact us by clicking here.
To subscribe to Bamboo Works free weekly newsletter, click here