Autohome shifts into brighter lane of shaky China auto market with NEV, used car focus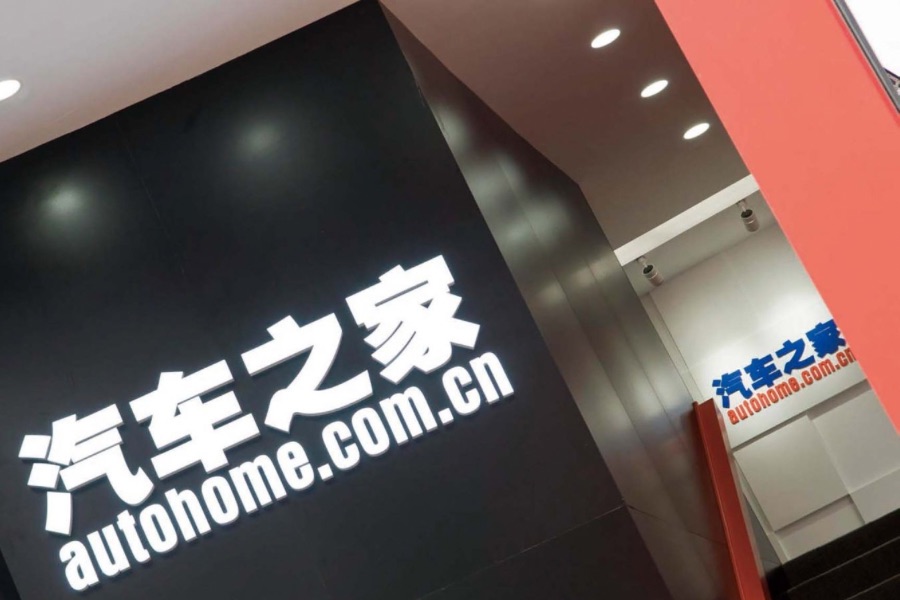 The online car trader's profit grew 16% in the second quarter, helped by sales of electric vehicles and used cars, the two most promising segments of China's car market
Key Takeaways:
Autohome recorded a second consecutive quarter of profit growth in its latest reporting period, as its revenue increased by 6%
The company's revenue growth, driven by its platform connecting car buyers and sellers, reflects a slow and bumpy recovery in China's sluggish auto market
By Warren Yang
Online car trader Autohome Inc. (ATHM.US; 2518.HK) is slowly leaving behind a dark period for the company as several years of pandemic-induced slowness recede into its rear-view mirror. But growing economic uncertainty in China means more speed bumps could lie ahead, even as the company stands to benefit from Beijing's efforts to juice up the economy by stimulating car sales.
Autohome's revenue increased about 6% to 1.8 billion yuan ($252.8 million) in the second quarter from a year earlier, marking its fourth consecutive quarterly sales growth, according to the company's latest quarterly results released last Thursday. The internet auto trader managed to keep its operating expenses nearly unchanged, driving a larger 16% year-on-year gain in its net profit for the April-June period, its second consecutive quarter of profit growth.
The company's latest revenue growth was driven by its platform services that connect car buyers and sellers. Revenue from this business increased more than 20%, dwarfing essentially flat growth for its marketing services for automakers, and a small single-digit increase for services that let car dealers create their own online shops.
The results could signal the start of a recovery for China's auto market, which has slumped for the last few years following two decades of explosive growth. Total car sales in the country increased almost 10% year-on-year in the first half, including 4.8% growth in June, according to data from the China Association of Automobile Manufacturers (CAAM). But its worth noting that year-ago sales were particularly weak, especially in the months of April and May when the entire city of Shanghai was under lockdown to control the spread of the Covid Omicron variant.
China's auto market still remains on shaky footing as consumers aren't quite ready to open their wallets en masse. CAAM data shows that passenger vehicle sales increased 8.8% year-on-year in the first six months of this year and 2.1% in June, lagging increases in overall sales for all vehicle types. Worse, passenger vehicle sales tracked by another industry body, the China Passenger Car Association (CPCA), actually fell 2.9% in June from a year earlier and grew just 2.5% in the first half.
Data from the two organizations differs because the CAAM counts a shipment to a dealer as a sale, whereas the CPCA figures only include actual retail sales to consumers. The fact that retail sales are behind wholesale deliveries suggests that inventories are building up, and the auto market is far from out of the woods following a sharp post-Covid rebound to start the year.
In the face of such conflicting signals, policymakers are rolling up their sleeves once more to pump more fuel into car sales and other industries considered critical for China's economic rebound. To that end, they unveiled a wide range of measures last week, including encouraging local governments to increase annual car purchasing quotas, promoting sales of used cars and reducing costs for purchases and use of new energy vehicles (NEVs).
NEV boom
It remains to be seen how much of a boost these steps will actually give to auto sales due to recent signs of growing consumer caution. That said, Autohome stands to benefit from any new measures to boost used car and NEV sales, which have both been bright spots for the company lately.
Autohome's revenue from NEV sales jumped 60% year-on-year in the second quarter, said CFO Craig Zeng on the company's conference call to discuss its second-quarter earnings.
That's far ahead of growth in industrywide NEV retail sales, which increased 37% year-on-year in the first half and 25% in June. While Autohome didn't provide directly comparable figures for either of those two periods, it seems safe to guess that growth in the company's NEV-related revenue is outpacing the broader market.
Autohome is going all out to capitalize on a boom that saw NEV sales double last year in China, making it the world's largest market for clean energy cars. In a grand display of the company's effort last month, it hosted a "Future City NEV Technology Festival" and rolled out China's first mobile exhibition truck featuring a large-scale holographic screen to promote NEV purchases in underserved rural areas.
In used cars trading, Autohome's share of transactions grew about 2 percentage points year-on-year to nearly a quarter of the market in the April-June period.
"We believe that there are structural opportunities in this market, especially in these two areas," said Autohome CEO Long Quan on the company's earnings conference call. "The first would be NEVs. The second would be used cars."
This isn't the first time China has introduced measures to drive up NEV sales as the government tries to build a low-carbon economy. Policymakers have also tried to convince consumers, who traditionally preferred new vehicles, to consider used cars, which reduce waste through reuse of second-hand products.
Government efforts to boost both product types include a tax exemption for electric cars, which has been extended to the end of this year, and a reduction in levies for used car purchases.
But such government programs can inflate demand only so much when many potential buyers' finances are still wobbly. To make matters worse, some policy measures have backfired. Earlier this year, a price war sparked by Tesla (TSLA.US) was exacerbated after local governments started offering subsidies for purchases of NEVs made by homegrown brands. That dampened used car sales as some new vehicles became cheaper.
All this means that things are far from back to normal in China's auto market, even though the pandemic is squarely in the past. But Autohome may be able to ride out any future downturns if it can position itself to benefit from government policies supporting NEVs and used cars, allowing its revenue and profits to continue growing.
Investors seem to recognize that. The company's stock initially rose nearly 7% in the two trading days after the results announcement, though they later gave back much of that. Still, the stock trades at a relatively strong price-to-earnings (P/E) ratio that exceeds 14. Its price-to-sale (P/S) ratio is also decent at about 4, higher than the 0.77 for smaller auto-trading rival Cango (CANG.US).
Have a great investment idea but don't know how to spread the word? We can help! Contact us for more details.
To subscribe to Bamboo Works weekly free newsletter, click here